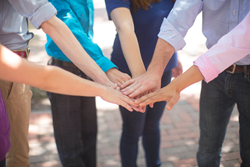 Toronto, Ontario (PRWEB) November 07, 2016
8 Billion Acts of Innovation is television a program that connects companies working on artificial intelligence with 8 investors. The organization has over 3 million viewers and has raised over $5 million dollars to invest in companies that can participate on the program win the attention of their investors.
"We are really excited to have Howard Lichtman, President of The Lightning Group as one of our investors. Howard is an early angel investor in Fintech and Medical technology and see Artificial Intelligence as the next wave. His experience brings a unique capability for all participating artificial intelligence companies" says Taimour Zaman, founder of One Million Acts of Education and Co-Founder of 8 Billion Acts of Innovation.
"A program like this has been long been overdue. I'm inspired by the vision of the of the program and members of its core team," says Howard Lictman.
The Toronto show airs on November 26th and 27th. The following episode is televised in Time Square in New York on March 16th and 17th of next year.
Artificial intelligence organizations that want to participate can apply via clicking here:https://onemillionactsofeducation.clickfunnels.com/pages/5ebgeg9sjwmj3e4j/preview?cachebuster=d2d254a37b2c7dbc12143127aa5ad892
For more information, please contact Taimour Zaman at (416) 489-9541