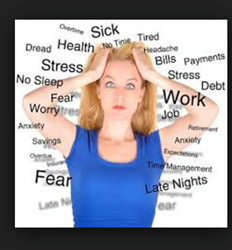 Imagine reading the signs of the skin's changes which occur spontaneously and honestly while parenting, transacting business, or creating intimacy with your spouse.
Los Angeles, CA (PRWEB) November 17, 2016
Clinical Psychologist and Marriage, Family and Child Therapist Dr. Carol Francis examines the many signs of emotions and conflicts that are reflected in the human skin.
Using the sciences pertaining to parasympathic involuntary physiological processes, Dr. Carol Francis details the various involuntary and honest signs of shame, guilt, anger, depression, stress, lying, conflict, contempt and masking responses at the International Forum for Psychoanalytic Education (IFPE).
Dr. Carol Francis explains, "The skin reveals through micro and macro muscular movements, sweat glands, oil excretions, blood flows, and hair follicle movements a myriad of emotional issues that are authentically and instantly represented. This is important when there is a possibility of hidden issues, stories that are contrived, or even unconscious processes that need to be noticed and explored in order for individuals to move forward resolving conflicts and complications that they wish to solve during therapy.
For most clinicians, these detailed observations are not noticed and much information is lost during a psychotherapy session that is being spontaneously shared in the clients/patients' skin responses."
Dr. Carol Francis continues, "In personal and professional relationships, reading the skin's spontaneous responses can provide some information about lying, cheating, deceiving, covering-up that can be important in marriages, raising children, working with business partners. Also reading the signs of the moment set forth in the skin can help to inform responses that will help resolve tension or worries during marital arguments, parenting tensions or business transactions."
For more information about these interesting physiological signs and communiques, Dr. Carol Francis presented the research and clinical applications at the IFPE conference which focused on SKIN in this 2016 meetings in Pasadena, CA.