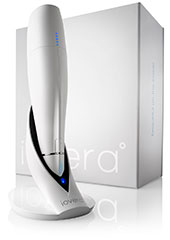 Fremont, Calif. (PRWEB) November 07, 2016
Myoscience, Inc., a medical device company dedicated to its novel Focused Cold Therapy® technology for the treatment of pain, today announced that it will present data on the treatment of knee osteoarthritis at the upcoming American Association of Hip and Knee Surgeons (AAHKS) Annual Meeting in Dallas, Texas, November 10-13, 2016.
Vinod Dasa, M.D., LSU, Department of Orthopaedics, will deliver the oral presentation, detailing data from a clinical study of the Company's iovera° device used to freeze peripheral nerves in the knee associated with osteoarthritis pain. Details for the presentation are as follows:
Sunday, November 13, 7:34 a.m.
Session 7: Primary Total Knee
Paper #43: "Cryoneurolysis for Temporary Relief of Pain Associated with Knee Osteoarthritis: A Multi-center, Prospective, Double-Blind, Randomized, Controlled Trial"
The Company has also had a poster accepted for presentation at the meeting:

"Pre-operative Freezing of Sensory Nerves for Post-TKA Pain: Preliminary Results from a Prospective, Randomized, Double-Blind Controlled Trial"
o Authors: Vinod Dasa, M.D. and Richard Berkowitz, M.D.

Attendees interested in more information can speak with Dr. Dasa at the iovera° booth (#402) on Saturday, November 12 from 3:30-4:30pm
ABOUT MYOSCIENCE
California-based Myoscience is a privately-held medical device company dedicated to improving patients' lives by providing innovative, clinically proven, drug-free pain treatments. It's iovera° system is powered by patented Focused Cold Therapy technology. The iovera° system is cleared in the US for the blocking of pain. For more information, please visit http://www.myoscience.com, or http://www.iovera.com.
© 2016 Myoscience. All rights reserved. iovera° and Focused Cold Therapy are trademarks of Myoscience. MKT-0424
###