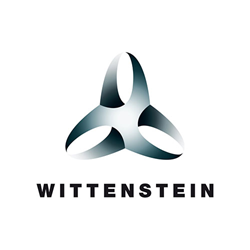 SAFERTOS was the first RTOS to be pre-certified to IEC 61508 SIL 3 by TÜV SÜD
Bristol, UK (PRWEB) November 08, 2016
The abilities of embedded software within industrial has increased exponentially in the past few years. More than ever there's a need for safe, secure solutions that can provide all of the speed and functionality required.
WITTENSTEIN high integrity systems present SAFERTOS for industrial. Pre-certified to IEC 61508 SIL 3 by TÜV SÜD, SAFERTOS adheres to the strictest safety standards. Find out more about SAFERTOS for Industrial at https://www.highintegritysystems.com/embedded-rtos-for-industrial-applications
SAFERTOS is a pre-certified, pre-emptive, safety critical Real Time Operating System (RTOS) that delivers unprecedented levels of determinism and robustness to embedded systems, whilst using minimum resources. SAFERTOS includes features such as Task Isolation and Separation functionality and intrinsic self-verification routines, supporting the development of safety critical products. With an imperceptible boot time, SAFERTOS is an ideal choice in systems that need to protect users and equipment from hazards quickly after a power on or brown out event.
"SAFERTOS was the first RTOS to be pre-certified to IEC 61508 SIL 3 by TÜV SÜD" Says Andrew Longhurst, Business Manager. "We believe that SAFERTOS is an excellent choice for any industrial application, and continues to lead the way in terms of RTOS safety and quality."
SAFERTOS supports all major processors, including those commonly seen in the industrial sector, such as the Hercules™ safety microcontroller from Texas Instruments, the STM32 from ST Microelectronics and the Zynq®-7000 from Xilinx. SAFERTOS is supplied with full source code and Design Assurance Pack containing all the certification evidence supporting the safety development standards of IEC 61508 SIL 3 and ISO 26262 ASILD. Safety Components and Middleware are available.
WITTENSTEIN high integrity systems is a safety systems company that produces and supplies real time operating systems and platform solutions to the Industrial, Medical, Aerospace, and Automotive sectors. For more information, please visit http://www.highintegritysystems.com