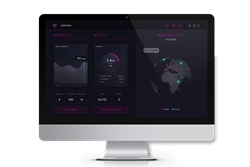 "NooBaa is unique because their technology is impressive, they deliver a unique value proposition for Microsoft's IT customers, and they align perfectly with Microsoft's strategic vision for hybrid computing." Navot Volk, Managing Director, Microsoft
Tel Aviv, Israel (PRWEB) November 08, 2016
NooBaa today announced a strategic partnership with Microsoft, which includes NooBaa's native integration with Azure Blob Storage, availability of the NooBaa software-based storage solution in the Microsoft Azure Marketplace, and Microsoft's selection of NooBaa as a member in the Microsoft Accelerator program.
NooBaa's software solution provides a new architecture for a flexible compute and storage fabric that seamlessly spans enterprise datacenters and public cloud providers. In addition to supporting heterogeneous on-premises storage resources, NooBaa now allows customers to pool public cloud capacity from Microsoft's Azure Blob Storage in addition to other cloud providers. NooBaa's support for multiple public clouds reduces vendor lock-in and facilitates simple application and data migration between resource pools.
The NooBaa storage solution is now also available directly through the Microsoft Azure Marketplace. NooBaa represents the first multi-cloud-capable storage solution in the Marketplace and provides access to Azure Blob Storage capacity via the popular S3 API, which has emerged as a de-facto standard for Dev-Ops and cloud computing. The NooBaa Azure Marketplace Edition can be deployed for free and automatically integrates with Azure compute and capacity resources.
In addition to NooBaa's availability in the Azure Marketplace, NooBaa has also been selected by Microsoft to join the exclusive Microsoft Accelerator program. The Accelerator program provides NooBaa working space, and valuable access to mentoring, funding, facilities, and direct access to Microsoft customers. According to Navot Volk, Managing Director of Microsoft Accelerator, "We only accept 3.5% of the applicants into the accelerator so we're extremely selective about the companies we work with. NooBaa is unique because their technology is impressive, they deliver a unique value proposition for Microsoft's IT customers, and they align perfectly with Microsoft's strategic vision for hybrid computing."
According to James Staten, Microsoft's Chief Strategist for Cloud & Enterprise, "This blended model lets you stop worrying about where your apps are, and focus more on how to leverage the right resources for the right value…hybrid is not a temporary state but the new normal." NooBaa supports hybrid computing by creating and automating a continuous capacity fabric across on-premises and public cloud resources, with flexible capabilities for data placement and migration. With NooBaa, customers can more easily move workloads between cloud providers without application changes.
"It's becoming clear that Microsoft is going to be a dominant market force for enterprise hybrid cloud computing over the next few years. Being admitted to the Accelerator was a huge win because it allows us to focus on important things like Azure integration and customer feedback," according to Yuval Dimnik, NooBaa's CEO, "we're getting access to some amazing people and resources that are accelerating our progress. Plus I have to say the food is amazing!"
About NooBaa
NooBaa is the new way for enterprises to create and consume cloud services. It allows large enterprises to improve flexibility while reducing vendor lock-in and costs. Co-founded in 2013 by leading storage and security experts Yuval Dimnik and Guy Margalit, NooBaa has offices in Herzliya, Israel and Silicon Valley, California. Privately-held, NooBaa has received venture capital funding from JVP, OurCrowd and prominent industry leaders. For more information, visit http://www.noobaa.com.