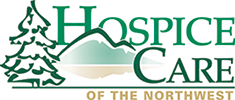 Portland, Oregon (PRWEB) November 10, 2016
Hospice Care of The Northwest, a hospice devoted to providing quality end-of-life care to residents of the greater Portland, OR area, has updated their website to assist consumers in planning hospice care.
Hospice Care of The Northwest, a provider of hospice care throughout the Portland metro region and surrounding areas, has introduced new online resource on Portland hospice care. Available to potential patients, family members and any other party involved in end-of-life decisions. The user-friendly design will assist consumers during a difficult time, as they determine how to best provide comfort and care during their loved one's final days.
Hospice care is offered to patients with a terminal illness who are usually expected to live six months or less. Planning hospice care can be challenging for many friends and family members of the patient, as they struggle to handle the emotional and physical toll that often comes with caring for a dying loved one. There are many potential hospice care options to consider, including the ability to receive end-of-life care at home, in a hospital or skilled nursing facility or at a hospice center. These choices each have their own advantages, and are typically selected based on the patient's medical, psychological and physical needs. A hospice care team may also provide support to the patient's family.
Hospice Care of The Northwest's goal is to provide information to help potential clients make an informed choice about which hospice care option is right for their loved one. With their new hospice care website, families and friends can reach out to Hospice Care of the Northwest to easily evaluate the various options available for end-of-life care. This will help achieve the goal of allowing the patient to experience end-of-life with peace, comfort, and dignity. Hospice Care of The Northwest's easy to navigate website will help family and friends make the best possible decision during what can be an incredibly stressful time.
Providing educational resources is just one way that Hospice Care of The Northwest can help to ease the burden of saying goodbye to a loved one with a terminal illness. Individuals who are interested in learning more about Portland hospice care can call Hospice Care of The Northwest directly at 877-263-7776, or request more information via its website, https://www.hospicecarenw.com/.