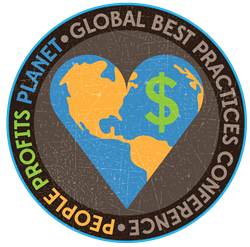 In what has been a tough year for many in the restaurant industry, it is welcome news, Randy Miller | Chief Administrative Officer for Boston Market.
Dallas, TX (PRWEB) November 07, 2016
TDn2K™ (Transforming Data Into Knowledge) has announced the finalists for the 2017 Best Practices Awards, celebrating consistently superior workforce results among members of People Report™, a TDn2K company. Winners will be honored January 30th at the annual Global Best Practices Conference in Dallas, Texas.
This coveted honor awards companies for their management and hourly employee retention, compensation practices and diversity of their workforce. In addition, their practices in community involvement, corporate responsibility, employee wellbeing and initiatives in sustainable business practices are considered.
"We look forward to showcasing this elite group of brands setting the bar for workplace excellence. It has been our privilege for over two decades to study the people practices of our industry's top performers. The opportunity to spotlight these companies that are truly best in class is always a highlight of our year," said Joni Thomas Doolin, Founder and CEO of People Report.
The 2017 finalists are: 99 Restaurant & Pub, Boston Market, Dave & Buster's, Del Frisco's Double Eagle Steak House, Del Taco, Denny's, Donatos Pizza, Eat'n Park Restaurants, Fogo de Chão, LongHorn Steakhouse, Maggiano's Little Italy, Olive Garden, Panda Express, Panera Bread, Raising Cane's, Red Lobster, Silver Diner, The Capital Grille and The Cheesecake Factory. There will be a winner chosen for each of the quick service, fast casual, family dining, casual dining, upscale casual and fine dining segments.
"It is awesome to learn of the nomination for the Diamond Catalyst Award as well as being eligible for a 2017 Best Practices Award. In what has been a tough year for many in the restaurant industry, it is welcome news," said Randy Miller, Chief Administrative Officer for Boston Market.
"We are thrilled to receive the news, and honored to represent our industry with Best Practices performance," added John Miller, President and CEO of Denny's.
In addition to the Best Practices awards, the 2017 Diamond Catalyst Award will also be presented. The Diamond Catalyst Award is presented to a member of the People Report and Black Box Intelligence™ membership. It recognizes not only excellence in workforce results, but operational performance as well. The winner of this award demonstrates best practices in hiring, retention and compensation that allow them to define best practices in driving sales and traffic. Previous winners include Dave & Buster's, The Cheesecake Factory and White Castle.
Also being presented are The Heart of the Workplace Award and The Workplace Legacy Award. The Heart of the Workplace Award recognizes a company that is exceptional in its execution of people practices, as well as how it makes a difference in the lives of their employees and in their communities. The Workplace Legacy Award is given to a restaurant industry leader who has clearly demonstrated commitment to balancing people and profits. The winner of this honor will be announced in December.
Award finalists and winners will be honored at the 22nd Global Best Practices Conference hosted at the Hilton Granite Park Hotel, to be held January 29 - 31st, 2017. For more information please visit http://www.globalbpc.net or contact Sarah Atkinson Higgins [sarah.atkinson-higgins(at)tdn2k.com].
TDn2K™ (Transforming Data into Knowledge) is the parent company of People Report™, Black Box Intelligence™ and White Box Social Intelligence™. People Report provides service-sector human capital and workforce analytics for its members on a monthly basis. Black Box Intelligence provides weekly financial and market level data for the restaurant industry. White Box Social Intelligence delivers consumer insights and reveals online brand health. TDn2K membership represents 37,000 restaurant units, over 2.1 million employees and $65 billion in sales. They are also the producers of leading restaurant industry events including the Global Best Practices Conference held annually each January in Dallas, Texas.