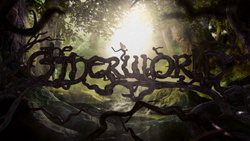 An Otherworldly experience.
NYC, NY (PRWEB) November 08, 2016
The Otherworld tells the story of a Warrior who is seduced into the Magical Fairy World:
The warrior Lugh travels through Woodland heading to Tara to join the court of King Nuada and the Tuatha De Danann. During Lugh's travel, he is bewitched by a fairy (Immrama) to a Beltane celebration, when the line between the human and fairy world are vulnerable and Lugh crosses unaware to The Otherworld - the fairy realm.
Lugh and Immrama fall in love. However, they live in different times and worlds...
The Otherworld, by Gisela Productions will be opening this November 11th in selected theaters in the USA (NYC, Delaware, Tallahassee), UK(London), and Canada ... The Otherworldly cinemas can be found at the film's Facebook page: https://www.facebook.com/THE.OTHERWORLD.FILM/events/
Inspired by Celtic mythology, Folklore, and Irish legends, The Otherworld is film dedicated to those who love magical tales, fairies, fantastic worlds, romance, a dash of sword fighting, and believe in something deeper, within. An Original fairy tale directed by Gisela Pereira and a labor of love created through many years of work.
A family friendly event to book in your calendar this weekend. Don't miss this unique opportunity to see something different on the big screen, starting November 11th.
http://www.imdb.com/title/tt2409518/
About Production Company
Gisela Productions, by independent Director/Producer Gisela Pereira.