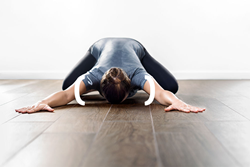 Microban is an important trustmark, providing confidence that consumers are getting durable and effective antimicrobial protect protection.
(PRWEB UK) 8 November 2016
Microban International, a global leader in antimicrobial, odor control, and surface modification technologies has partnered with Panariagroup, a world leader in the tile industry, to launch PROTECT, a new line of ultra-high performance antimicrobial ceramic surfaces for hygienic and protected living. This patented technology kills up to 99.9% of bacteria on the ceramic tile, allowing consumers to worry less about the flooring in their homes and commercial spaces.
"Microban is an important trustmark, providing confidence that consumers are getting durable and effective antimicrobial protect protection," said Giorgio Rimini, Head of Global Ceramics at Microban International. "The application of Microban technology in PROTECT ceramic tiles offers consumers an innovative solution to a potential problem that impacts their lives every day. It is a pleasure to partner with Panariagroup, a leader in the tile industry, in this endeavor."
PROTECT products are manufactured with an antimicrobial shield that is integrated into the products in the firing process. This shield has silver ions that almost entirely eliminate the bacteria from the surfaces in a long-lasting way and lasts the life of the product. The technologies utilized have a long history of safe use, and will not wash off or wear away.
"Our commitment to innovation and the growing trend of the market to demand products that respect the health of consumers has led us to take this important step towards re-establishing our leadership in the area of antimicrobial products," says Emilio Mussini, President of Panariagroup. "For us this is a strategic operation which reaffirms the excellence of our technology and puts this message across with a new communication line that is more immediate for all targets."
PROTECT products are included in the catalogs of Panariagroup's commercial brands, and can be ordered from Cotto d'Este, Lea Ceramiche and Panaria retailers.
About Microban®
At Microban, we promise to redefine clean with proactive protection that lives on. Our proactive systems keep products cleaner and control odors by preventing problems before they start. Microban drives innovation by combining science and creative solutions that enhance high quality consumer, textile, industrial, and medical products around the world. Today the Microban brand and technologies are featured on more than 1000 products worldwide. The company is headquartered in North Carolina, USA with operations in North America, South America, Europe, and the Asia Pacific.
About Panariagroup®
Panariagroup Industrie Ceramiche S.p.A., located in the so-called "ceramic district" between Modena and Reggio Emilia, manages a Group that has been active for 30 years in the production and sale of ceramic material for flooring and covering, with a focus on the high-end and luxury segment of the market.