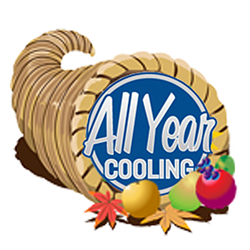 We know and understand how tough it is to not only find a job, but to find a job that you love.
Fort Lauderdale, FL (PRWEB) November 08, 2016
All Year Cooling and Heating, a local South Florida air conditioner installation and repair company, is expanding their workforce. The family-owned business is rapidly growing and Thomas Smith, the president, is looking for qualified candidates to fill essential positions on the All Year Cooling team.
Having a family-owned business, Thomas is always looking for fresh faces to join the All Year team and give their customers the best experience possible. There are currently two openings at this South Florida air conditioning company including a data entry clerk and an inside sales representative with a background in the HVAC industry.
The Data Entry Clerk position should be filled by someone with strong computer skills and superior communication ability. An ideal candidate is capable of scanning, entering, and maintaining all data entries efficiently and accurately. The basic requirements include communication skills, computer skills, and must be a team player. All Year Cooling believes customer service should be exemplary at every level, which starts with correct customer information being filed. There is room for growth within the company for the right candidate.
The second position open is the Inside Sales Representative position, which is ideal for individuals who are highly motivated and self-starting sales reps. The company is searching for someone who is skilled in prospecting current customers, finding potential service opportunities, and reaching out to new clients who are interested in the company's core HVAC services. All Year Cooling will provide the proper training to ensure that you will succeed and help grow with the company.
All Year Cooling President, Thomas Smith is quoted as saying "We know and understand how tough it is to not only find a job, but to find a job that you love. We hope that you consider our company for your new home."
Established in 1973, All Year Cooling has completed over 150,000 air conditioner installations in South Florida. Their goal is to provide the consumer with the best overall value and service on new air conditioner installations, maintenance, and repairs. As a family-owned business, Thomas Smith along with his team makes it their mission to provide quality service and remain a trusted part of the South Florida community.
To learn more about any of these job descriptions or job requirements, visit allyearcoolingcareers.com.