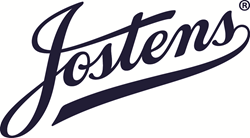 MINNEAPOLIS, Minn. (PRWEB) November 07, 2016
Jostens, the leading provider of publications, jewelry and consumer goods serving the K-12 and college market, today announced that 12 of its schools are being recognized for creating some of the best journalistic yearbooks in the U.S.
The Jostens schools are among those being honored as Crown Finalists by the Columbia Scholastic Press Association (CSPA), based out of Columbia University in New York City. The CSPA judges the top yearbooks according to journalistic standards. Find more information on the 2017 Crown Finalists here: http://cspa.columbia.edu/yearbook-2017-crown-finalists-announced
"Behind every outstanding yearbook staff is a committed Jostens representative who helps them develop and craft award-winning yearbooks that students, staff and the community are proud of," said Murad Velani, Jostens chief operating officer. "The schools, students and staff produce exceptional work, and it's with great pride Jostens gets to partner with them on their award-winning journey."
The nine high schools and three middle schools, which partner exclusively with Jostens to produce top-of-the-line publications, created exceptional yearbooks during the 2015-2016 school year. In all, 72 yearbooks were recognized as Crown Finalists.
During the 2016 National High School Journalism Convention, which runs Nov. 10-13 in Indianapolis, Ind., Jostens' 12 Crown Finalists will be prominently displayed at the company's interactive lounge and honored at the Adviser Appreciation Dinner.
The Jostens schools will learn whether they are earning Gold or Silver Crown honors at the CSPA Crown Awards, which take place March 2017 in New York City.
Jostens high schools recognized as CSPA Crown Finalists

Grand Blanc High School, Grand Blanc, MI
Westlake High School, Austin, TX
Glenbrook South High School, Glenview, IL
Bryant High School, Bryant, AR
Ward Melville High School, Setauket, NY
James Bowie High School, Austin, TX
St. Mark's School of Texas, Dallas, TX
Dos Pueblos High School, Goleta, CA
Palos Verdes High School, Palos Verdes Estates, CA
Jostens middle schools recognized as CSPA Crown Finalists

Seven Lakes Junior High School, Katy, TX
Coronado Middle School, Coronado, CA
Kealing Middle School, Austin, TX
About Jostens Yearbooks
Founded in 1897, Jostens has produced school yearbooks for more than 60 years. Schools rely on Jostens and their local Jostens representatives to provide a combination of journalism education and technology tools to deliver a learning experience that helps students develop 21st century skills in journalism, photography, writing and design, leadership and business while creating the permanent record of the school year.
About Jostens
Jostens is a trusted partner in the academic and achievement channel, providing products, programs and services that help its customers celebrate moments that matter. The company's products include yearbooks, publications, jewelry and consumer goods that serve the K-12 educational, college and professional sports segments. Founded in 1897 and based in Minneapolis, Minn., Jostens is a subsidiary of Newell Brands and can be found online at http://www.jostens.com.
About Newell Brands
Newell Brands (NYSE: NWL) is a leading global consumer goods company with a strong portfolio of well-known brands, including Paper Mate®, Sharpie®, Dymo®, EXPO®, Parker®, Elmer's®, Coleman®, Jostens®, Marmot®, Rawlings®, Oster®, Sunbeam®, FoodSaver®, Mr. Coffee®, Rubbermaid Commercial Products®, Graco®, Baby Jogger®, NUK®, Calphalon®, Rubbermaid®, Contigo®, First Alert®, Waddington and Yankee Candle®. For hundreds of millions of consumers, Newell Brands makes life better every day, where they live, learn, work and play.
This press release and additional information about Newell Brands are available on the company's website, http://www.newellbrands.com.