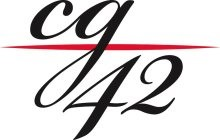 New York, NY (PRWEB) November 10, 2016
Management consultancy cg42 today announced the promotion of Andrés Suster from Director to Partner. Over six years at cg42, Suster's understanding of the financial services, telecommunications, and technology industries, as well as his deep analytics expertise, have helped him develop solutions to complex challenges faced by business leaders from around the world. As a partner at the firm, Suster will lead cg42's Data and Analytics practice. His responsibilities will include continuing to expand the firm's innovative approach to vulnerability measurement and guiding clients to gain deeper insight into what drives customers.
"Andrés has been a valuable asset to our consulting team from day one, and in the last six years he has shown incredible dedication and skill in finding creative solutions to our clients' challenges," said Steve Beck, founder and manager partner, cg42. "Andrés' innate curiosity about the business world has fundamentally influenced the work we do, and I am thrilled to welcome him as a partner at the firm."
"I've grown both personally and professionally at cg42, and I'm thankful to have had the opportunity to tackle some of the most interesting challenges businesses face today," said Suster. "cg42 is a truly unique, dynamic, and exciting place to work, and I'm looking forward to what the future will bring."
Suster graduated from Stanford University with a Bachelor of Arts in Economics and earned a Master's in Organizational Psychology from New York University. He joined cg42 in 2010 after six years at FutureBrand, a leading international brand and design consultancy network.
About cg42
Don't Panic
cg42 is the boutique management consulting firm that pioneered the patent-pending approach to quantify frustration and permission. We build competitive strategies that drive greater market share for our clients. We speak the languages of operations, finance, and marketing with equal fluency, giving us a definitive edge in helping the disparate parts of our clients' organizations embrace a common strategy for growth. cg42 has helped senior executives at Fortune 100 companies in the technology, telecommunications, financial services, consumer services, and hospitality sectors successfully address their most pressing business, competitive, marketing, and brand strategy challenges. For more information, please visit: http://www.cg42.com.