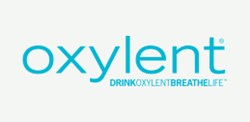 New York, NY (PRWEB) November 09, 2016
Vitalah's Sport Oxylent® supplement drink keeps getting better – tasting, that is. The daily workout mix now comes in Lemon Lime Burst to go along with its Blueberry Burst flavor. Both are anchored by Sustamine® L-Alanyl-L-Glutamine.
Sport Oxylent® contains 250mg of Sustamine® L-Alanyl-L-Glutamine, a dipeptide of glutamine that provides several substantial benefits such as enhanced recovery, immune system support, and increased metabolic rate. On top of these benefits, research suggests that Sustamine® is absorbed more than 200 percent better than standard L-glutamine. This means you get better results while having to use less.*
Muscles must be hydrated and engorged with glycogen. And when it's all over, the body needs to recover. Sustamine® - a form of glutamine, the most abundant single amino acid in the body – provides essential support during times when the body undergoes large amounts of stress – like during intense weightlifting or dealing with the challenges of everyday life.*
A 30-serving canister of Sport Oxylent® is designed to promote sustained energy & stamina during exertion, inhibit fatigue & muscle breakdown, reduce time and energy needed for recovery, enhance muscle strength and muscle repair, replenish glycogen/energy stores and electrolytes, and support metabolism and weight management.* In addition to Sustamine®, it contains a mix of amino acids, vitamins, minerals, electrolytes and antioxidants.
Sport Oxylent®, manufactured by Vitalah, is now available in Vitamin Shoppe outlets and in Whole Foods stores in the Pacific Northwest, Southern California, Southwest, Florida, and North Atlantic regions. Oxylent® is also available in these additional Whole Food regions, Rocky Mountain, Mid-Atlantic, Northern California and United Kingdom. The workout supplement is also available at 100 Dubai pharmacies and at a variety of independent retailers nationwide. That's good news for athletes and health-conscious consumers looking for a way to help increase muscle strength and lower recovery times.*
For more information on where to purchase Sport Oxylent® in Lemon Lime Burst or Blueberry Burst, or for details about the supplement, visit http://www.oxylent.com/product/sport-oxylent-30-serving-canister/.
About Vitalah
Vitalah was founded by Lisa Lent as an "invitation to health" born from her passion to create the ultimate supplement for everyday life. Her product, Oxylent, is an effervescent multivitamin drink containing a unique blend of essential nutrients that enable the body to function at peak levels. Oxylent, Prenatal Oxylent and Children's Oxylent are available at health food stores nationwide and online. Purchasing Oxylent products supports Vitamin Angels®—a global non-profit organization that provides under-nourished children with nutritional supplements. Visit http://www.oxylent.com, or call 877.OXYLENT (877.699.5368). Find Oxylent on Facebook at http://www.facebook.com/oxylent, on Twitter at @oxylent and on Instagram at drinkoxylentbreathelife.
About Sustamine
Sustamine® L-Alanyl-L-Glutamine is a stable dipeptide of L-Alanine and L-Glutamine. Sustamine is more easily absorbed by the body than complex protein molecules. This makes Sustamine a highly effective ingredient for hydration, endurance and recovery.* Vegetarian, allergen-free and the only GRAS L-Alanyl-L-Glutamine, Sustamine is also tasteless, odorless, and stable in liquids.
Sustamine is an ingredient that works on multiple levels to help rehydrate the body and sustain energy levels during exertion. Sustamine combines L-Glutamine (the most important amino acid for stimulating muscle protein synthesis) and L-Arginine (an amino acid needed for rebuilding your body's glycogen stores). Sustamine may enhance performance and recovery in three primary ways. It helps:

Support lost electrolytes and fluids
Support damaged muscle proteins
Refill the body's energy stores
For more information on Sustamine, visit: http://www.sustamine.com.
*These statements have not been evaluated by the Food and Drug Administration. This product is not intended to diagnose, treat, cure, or prevent any disease.
About Kyowa Hakko USA
Kyowa Hakko USA is the North American sales office for Kyowa Hakko Bio Co. Ltd., an international health ingredients manufacturer and world leader in the development, manufacturing and marketing of pharmaceuticals, nutraceuticals and food products. Kyowa is the maker of branded ingredients including Cognizin® Citicoline, Pantesin® Pantethine, Setria® Glutathione, as well as Sustamine® L-Alanyl-L-Glutamine. For more information, visit http://www.kyowa-usa.com.