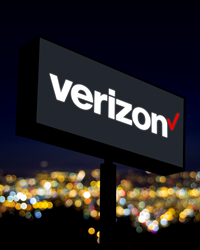 NEW WINDSOR, N.Y. (PRWEB) November 09, 2016
Cellular Sales, the nation's largest Verizon premium retailer, is expanding its presence in New York with the opening of its newest store in Vails Gate.
The new store, which opened on Nov. 4, is located at 2648 Route 32, opposite the Dunkin' Donuts on the five corners. To commemorate the store opening, Cellular Sales plans to host a grand opening event for the community to meet its store team members on Dec. 2-4.
"Cellular Sales is excited to bring our sixth location in the Hudson Valley to better serve our customers in the region," Cellular Sales Regional Director Luke Fletcher said. "With our expansion into the Vails Gate, we look forward to providing quality Verizon Wireless products while showing this community our passion for customer service."
Founded in 1993 as a singular store in Knoxville, Tenn., Cellular Sales now spans across 30 states with 570 stores. The immense growth has earned the company a spot on Inc. Magazine's Inc. 5000 list for eight of the past nine years.
"We are proud of the tremendous growth we've seen in this region and across the country," said Regional Director Tim Blackburn. "We can't wait to meet the community and show them the best customer experience in the wireless industry."
Cellular Sales is looking to hire 14 sales representatives with a passion for excellent customer service. Those interested in applying to for jobs at the Vails Gate Cellular Sales store can email Recruiter Amie Dupra at amie.dupra@cellularsales.com or call (315) 552-0557.
About Cellular Sales
Headquartered in Knoxville, Tenn., Cellular Sales was founded in 1993 and has been named by Inc. Magazine as one of the nation's fastest-growing privately owned retailers for eight of the past nine years. The company currently employs nearly 5,000 people and operates approximately 570 stores nationwide. Job seekers may visit jobs.cellularsales.com. For more information on the company, visit cellularsales.com.