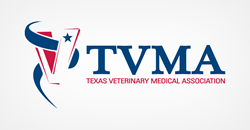 Approximately 3.9 million dogs and 3.4 million cats enter animal shelters nationwide each year.
Austin, Texas (PRWEB) November 08, 2016
Animal shelters often carry the weight of the pet overpopulation problem in the U.S. Approximately 3.9 million dogs and 3.4 million cats enter animal shelters nationwide each year. Employees and volunteers spend countless hours serving all of these animals, often with limited resources. To acknowledge their hard work and dedication to animal welfare, community members can celebrate National Animal Shelter Appreciation Week, which runs from November 6 to 12. The Texas Veterinary Medical Association (TVMA) encourages community members to support their local shelters and rescue organizations. People can express appreciation in a number of ways, including volunteering or thanking volunteers for their work.
"If you offer to volunteer, I know very little shelters that have more volunteers than they know what to do with," said TVMA member Wendy Blount, DVM, recipient of TVMA's Companion Animal Practitioner of the Year Award, who has performed hundreds of low-cost spay and neuter procedures on cats and dogs at local shelters. "There is usually a great need for volunteers at shelters. Most shelters are understaffed."
According to Dr. Blount, who works at Ward Animal Hospital in Nacogdoches, Texas, and Southwood Drive Animal Clinic in Lufkin, Texas, animal shelters in Texas are trying to keep up with the pet overpopulation problem. Companion animals in shelters typically are returned to their owners, adopted or, unfortunately, euthanized.
"Texas is an area in this country that has more dogs and cats than homes available for them," Dr. Blount said. "These are challenges the community has, and the more of us that try to step up with a solution the better. The animal shelters are doing the best they can with the resources they have to do something to make things better."
One effort that helps shelters and fights pet overpopulation is community access to low-cost spay-and-neuter facilities. This ultimately decreases the number of animals admitted into shelters. Shelters also may serve fewer animals if owners take personal responsibility and get their pets microchipped. Lost pets who have a form of identification are more likely to be reunited with their families and not stay in shelters.
"What it really takes is a few people to lead the effort," Dr. Blount said. "You can have a lot of people that are willing to be the foot soldiers but then they don't know what to do and they really have no idea how to apply for grants. If someone else will organize the effort, they will show up."
To celebrate this appreciation week, community members can give an animal a forever home, donate money and in-kind items to local shelters, volunteer or send volunteers a thank-you note, teach children about the importance of good animal welfare practices and urge family members and friends to join the cause. National Animal Shelter Appreciation Week was founded in 1996 by the Humane Society of the United States.
About the Texas Veterinary Medical Association
Founded in 1903, the Texas Veterinary Medical Association is a professional association composed of more than 3,700 veterinarians committed to protecting public health, promoting high educational, ethical and moral standards within the veterinary profession and educating the public about animal health and its relationship to human health. For more information, call 512/452-4224 or visit http://www.tvma.org.