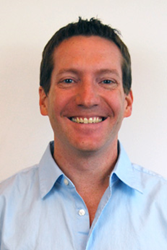 We are thrilled to have the opportunity to partner with Altus, and to offer our clients the ability to utilize CASPer Data within our AMP software.
Toronto, Ontario (PRWEB) November 08, 2016
Altus Assessments, the creators of the CASPer™ test, the online situational judgement test that top academic programs, like medical schools, around the world use to pre-screen their applicants personal and professional traits, and ZAP Solutions, the creator of AMP, a leading provider of student admissions software for leading post-secondary schools worldwide, today announced a technology partnership and integration. The partnership and integration provides mutual customers with their applicant's CASPer scores and booking status automatically displayed in the AMP platform. This gives the admissions committee a single location to quickly screen for the most holistically strong applicants, looking beyond cognitive scores and book smarts.
"We are thrilled to have the opportunity to partner with Altus, and to offer our clients the ability to utilize CASPer Data within our AMP software," says Zach Hraber, President of ZAP Solutions. "We are continuously striving to improve AMP and we believe that CASPer Data will help us in providing our clients with the tools & data sets that they need to holistically choose the applicants that are the very best fit for their school."
AMP is your all-in-one enrollment management solution. Leading schools easily, seamlessly and securely manage the student lifecycle from prospect to alumni with the AMP student admissions software. AMP turns complex data into business intelligence to help institutions choose the candidates who are the very best fit for their program. AMP is configured to support each of the program's specific enrollment requirements. And its seamless integration with other systems, such as centralized and common application services (CAS), commercial and proprietary student information systems (SIS), payment processing and other ERP systems, ensures AMP works well with the other software you're already using.
"The integration of AMP helps deliver on a core promise to help reduce the burden of effort on admissions teams, while simultaneously improving the quality of the information used in screening decision making" says Rich Emrich, CEO of Altus Assessments. "We're also excited to work with the team from ZAP Solutions, who our customers rave about for their commitment to customer success. This is very much aligned with our internal culture and goals and I'm looking forward to seeing what else we can create together."
CASPer development started a decade ago by some of the same creators of the multiple mini interview (MMI) and in 2015 the test was taken by 20% of all US Medicine applicants and 50% of all Canadian Medicine applicants. It is an an online assessment of an applicant's personal and professional characteristics, assessing traits such as cultural competence, ethical responsibility, teamwork, and communication. The test is taken from the applicant's computer online, consists of 12 sections in a situational judgement test (SJT) format and takes approximately 75 minutes to complete. Research into the reliability, predictive validity and accessibility of CASPer shows a marked improvement over the more traditional approaches to assess personal and professional characteristics like personal statements, reference letters or standard interviews.
For admissions committees who are tasked every year with screening thousands, to tens of thousands of program applicants for only a few hundred spots, the integration of CASPer scores into AMP makes the process of finding strong students faster, more reliable and more defensible. Now filtering for non-cognitive personal and professional traits is as easy as screening for cognitive abilities, reducing the resource burden on staff while simultaneously improving the quality of decision making.
About Zap Solutions:
Currently used by more than 100 elite public and private medical and graduate schools worldwide, AMP is a customizable, role-based web application designed to streamline and enhance the productivity of complex, multi-step enrollment management processes.
AMP is just one of several success stories for ZAP Solutions which, since our founding in 1997, has served as a trusted web and mobile technology provider to agencies, large companies and small and medium businesses across many industries, with a focus on higher education. ZAP also offers a full complement of professional consulting and development services to build, support, implement and integrate our software to fit the unique business process of each institution, admissions office, or company we are working with.
The company is headquartered in Pittsburgh, PA.
For more information on AMP, please visit http://www.paperlessadmissions.com
About Altus Assessments:
Altus Assessments Inc provides efficient and cost effective online applicant screening services for academic programs admissions departments (allied health, education, law, business schools etc.) looking for a proven method to pre-screen for personal characteristics and professionalism of their applicant pool.
Our primary tool is the online CASPer™ test, delivered at http://takecasper.com. With little cost, or administrative burden, our tool helps programs find holistically better students while reducing effort and cost applied to ineffective tools like standard interviews, reference letters and personal statements.
The CASPer™ test was developed starting a decade ago for McMaster University, and has been used to screen over 50,000 medical school applicants to date with good test reliability and predictive powers. The test is not health care specific, but rather uses everyday scenarios in the form of situational judgement testing to evaluate for universally useful skills like communication, collaboration, advocacy and judgment.
For 2017 admissions, Altus assessed 30% of all US Medical School applicants and 50% of all Canadian Medical School Applicants. We also assessed 20% of all Canadian Nursing applicants.
For more information on CASPer, please visit: https://altusassessments.com.
Media Contact:
Darryl Kraemer
Director of Sales, Altus Assessments
519-574-1274
pr(at)altusassessments(dot)com
Zach Hraber
President, ZAP Solutions
412-697-2065
info(at)zapsolutions(dot)com