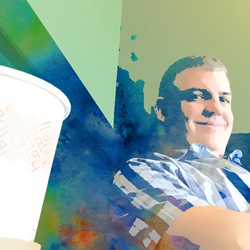 This world is built upon the shoulders of a previous human colony that fell into ruin.
Sacramento, California (PRWEB) November 09, 2016
Author Lawrence BoarerPitchford has released a new novel titled Harrow's Gate. This work of science fiction has elements of steampunk, action/adventure, and steamy romance. The core of this new novel is centered on a distance star where a colony of humans has built up a culture around steam and early electrical technology. An ambiance of Nineteenth Century Europe is conveyed as one experiences a world built on commerce and steam power.
The author gives the story an emotional dimension as young love blossoms and the grim cord of war echoes from across the sea. There is loss and passion that fuel the plot, filling each page with longing and expectation. There are some moral and ethical twists that paint the picture of a culture redefined. The author stated, "This world is built upon the shoulders of a previous human colony that fell into ruin. Now, as the enclaves of man have clawed their way back to a late Nineteenth Century model of society, it again stands on the verge of destruction, as rivalries spill over beyond diplomacy and descend into war."
The critically acclaimed author of such works as Thadius, The Lantern of Dern Blackhammer, Sawbones, In the World of Hyboria (Book 1 Grim Determination and Book 2 The Ties that Bind), as well as the cheeky novel Tales of Mad Cows and Brothels, entices readers with another hit - Harrow's Gate – that lands in stores in November. "I've cut the price to $0.99 for the holiday season," Lawrence stated. "I'd like as many people as possible to have an opportunity to enjoy Harrow's Gate."
Lawrence BoarerPitchford works and lives in the Sacramento region of California. His work can be found on Amazon books, Smashwords, Barns & Nobles, and iBooks. Take a moment to explore http://www.BoarerPitchford.com and visit the author on Facebook, Twitter, and Goodreads.