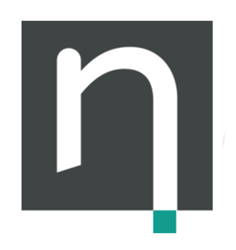 London, UK (PRWEB) November 08, 2016
Nasstar is delighted to be hosting a breakfast briefing in collaboration with Artificial Intelligence experts RAVN systems on Thursday 24th November 2016. The briefing will discuss Artificial Intelligence and its impact on an organisation's profitability, size and ability to win new business.
Today's firms collect vast amounts of data and organisations need to be able to leverage this data to gain competitive advantage in a crowded marketplace. As a result many firms are looking to Artificial Intelligence (AI) as a tool to extract and interpret information. Streamlining tedious manual processes reduces the risk of human error and can protect or even increase margins.
Our speaker is CTO and Co-Founder of RAVN Systems, who is responsible for the product portfolio development and long-term technology vision for the company. He is also in charge of the development and research teams at RAVN, and leads the design and engineering of RAVN's innovative products. Jan has an extensive background in the fields of unstructured information processing and supply chain optimisation.
Nasstar is an established and well-regarded IT services provider to the legal sector with more than a decade's worth of experience. Nasstar delivers innovative, secure and agile IT solutions that are specifically tailored to the legal sector, freeing firms to focus on adding value to the business through tools such as Artificial Intelligence. Nasstar's CEO Nigel Redwood will be on hand throughout the seminar to discuss how firms can leverage future technologies to transform the way their business operates.
The venue is The Royal Aeronautical Society, No 4 Hamilton Place, London W1J 7BQ, a beautiful listed building which has been the home of the Royal Aeronautical Society since 1939.
Doors open at 08.15 for registration and proceedings kick off at 09.00. The anticipated finish time is around 11.00.
In order to reserve your place, please email Nasstar Group Marketing Manager on Lydia(dot)cooper(at)nasstar(dot)com. Please register your interest as quickly as you can as spaces are likely to fill up quickly for this event.
About Nasstar PLC
Nasstar PLC is the UK's leading provider of bespoke cloud, managed IT and professional IT services. They are specialist at delivering custom hosted desktop clouds, managed IT, Software-as-a-Service, managed telephony and managed networks.