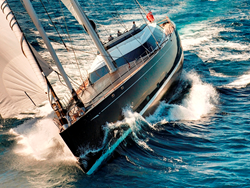 The families we work with are able to move forward with the placement confident that their children's education will be enhanced, and not interrupted, by extended periods of family travel, which also means more new and exciting opportunities for talented
(PRWEB UK) 10 November 2016
Adam Caller, founder of Sea Tutors, said this week of the placement: "This really is an exciting and unique opportunity for these tutors. The job specification was very detailed and involves a wide range of skills and specialisms, but we're in no doubt that we've found the perfect tutors for the job. The three students, girls aged between 15 and 18, are hardworking and care deeply about their studies, even during this period of exploration, and the tutors we have selected will be able to use the new environments and cultures they encounter to the academic benefit of their students. With the girls studying a combination of US High School curriculum and German Gymnasium subjects, including multiple languages, sport, sciences, and geography, the possibilities for learning opportunities are boundless!"
Sea Tutors is a sister company of Tutors International, which has built a solid reputation on its painstaking and thorough matching process that results in a tutor that ticks every box for each client, and this approach to due diligence has carried over from land to sea.
Mr Caller added: "It is entirely possible to achieve the same quality and standard of excellence aboard a yacht as in a fixed location. In many ways, it provides a more enriching learning experience, allowing tutors to adapt lessons and other learning activities to their changing surroundings, which is excellent in getting children excited about learning. The families we work with are able to move forward with the placement confident that their children's education will be enhanced, and not interrupted, by extended periods of family travel. And it also means more new and exciting opportunities for talented tutors."
As well as extensive experience and knowledge of sea travel, Sea Tutors also specialises in accommodating various special educational needs, including ADHD, dyslexia and dyspraxia. To find out more about the services offered by Sea Tutors, visit http://www.seatutors.com.