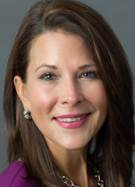 Chicago, Illinois (PRWEB) November 08, 2016
Karen L. DeRose, CFP®, CRPC®, founder of DeRose Financial Planning Group and registered representative of Lincoln Financial Advisors, has qualified for Women in Insurance & Financial Services' (WIFS) 2016 Circle of Excellence, a WIFS award program recognizing members who have achieved significant success in the insurance and financial services industry.
WIFS is an organization devoted to attracting, developing and advancing the careers of women in the financial services industry. As a member of Lincoln's WISE (Women Inspiring, Supporting, and Educating) Group, an organization designed to better support the unique needs of female financial advisors and clients, DeRose understands the importance of empowering women in the financial services profession.
"Advice-based planning is so important today," said DeRose. "It is a privilege to serve so many multigenerational families for the past 20 years. I am delighted to receive this honor."
DeRose has been in the financial services industry for 20 years. Prior to joining Lincoln, DeRose worked as a sales representative at Minolta. She earned a bachelor's degree in business from DePaul University. DeRose holds series 6, 7 and 63 qualifications, as well as life and health licenses. She is also a Certified Financial Planner (CFP®) and Chartered Retirement Planning Counselor (CRPC®).
DeRose's office is located at 8755 W. Higgins Road in Chicago, Ill.
About Lincoln Financial Network
Lincoln Financial Network is the marketing name for the retail sales and financial planning affiliates of Lincoln Financial Group and includes Lincoln Financial Advisors Corp. and Lincoln Financial Securities Corp., both members of FINRA and SIPC. Consisting of almost 8,500 representatives, agents, and full-service financial planners throughout the United States, Lincoln Financial Network professionals can offer financial planning and advisory services, retirement services, life products, annuities, investments, and trust services to affluent individuals, business owners, and families.