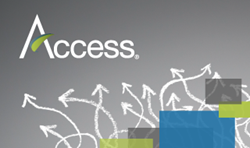 Access Passport removes the paper chase we used to have with procedural consents and makes it easier for us to obtain patient and physician signatures simultaneously at the bedside. As the form goes into MEDITECH, the information is available immediately.
Sulphur Springs, Texas (PRWEB) November 10, 2016
For the past several years, Hilo Medical Center has used Access's solutions to capture electronic patient signatures on registration packets. This has served Hilo well, but as the hospital got ready to upgrade its HIS to MEDITECH's 6.15 EHR, administrators wanted to find a web-based e-forms platform that would extend the benefits of paperless forms and process automation throughout the facility. They chose Access Passport.
Procedural consents are the first clinical forms that Hilo decided to apply Access Passport to. Previously, a nurse retrieved a consent form and hand wrote in two explanations of the patient's upcoming procedure – one in clinical language and another in layman's terms. The patient then signed their name. The physician was also supposed to sign the form simultaneously, but in practice this was difficult to ensure. When this second signature was obtained, the form was sent to the offsite HIM office for scanning into the patient's record.
Now, the goal is for the nurse to use Access Passport to complete the procedure descriptions in Access Passport. In the designed workflow, the nurse will then present the e-form to the patient and the surgeon, who both apply their electronic signatures. The form is then sent into the patient's chart in MEDITECH.
Kris Wilson, Director of Information Systems & Project Management Office at Hilo explained the benefits of Access Passport transforming the process.
"Access Passport removes the paper chase we used to have with procedural consents and makes it easier for us to obtain patient and physician signatures simultaneously at the bedside, which helps with compliance. As the form goes straight into MEDITECH, the information is available immediately instead of us waiting for the form to go to the offsite HIM office for scanning. Instead of having hundreds of variations of paper forms, we just have one electronic one that we can customize as needed."
In addition, Hilo has converted its new hire/employee action form into an electronic version. Previously, an HR staff member filled in a hard copy and signed it. The document then went to department and senior managers for review via interoffice mail before being sent on to the HR Director, CFO and CEO for further approval. It was then sent back to the offsite HR office in another envelope for processing.
With Passport, the originator completes 25 fillable fields and applies their electronic signature. The e-form is electronically routed to the department and senior managers. Once they've affixed their e-signatures, Passport routes the document to the HR Director, CFO and CEO concurrently. Once they've electronically signed it, the e-form is routed back to HR for final processing.
"Now that we're using Access Passport, employee action forms don't get stuck on people's desks and avoid travelling around in archaic, unreliable manila envelopes," Wilson said. "The HR team can see exactly where they are in the process, and it's easier for department managers and executives to pull up the e-form in Passport and apply their electronic signature. We've cut turnaround time from over three weeks to as fast as one or two days."
Hilo is planning to extend Access Passport to other clinical workflows and administrative processes, including travel request and leave of absence forms.
"The sky is the limit with Access Passport," Wilson said. "We can apply it to any process in the hospital that requires multiple inputs and signatures to make that workflow faster and more efficient. Now that so many people have seen how easy it makes processing the employee action form, they want to use Passport for everything. "
About Access
For more than 15 years, Access has developed electronic forms management solutions that eliminate the unnecessary expense, risk and inefficiency of paper forms. Our 100 percent paperless technology enables organizations in any industry to capture, manage, sign and share forms data without printing or scanning. Learn more at http://www.accessefm.com and help Access's partner The Last Well bring clean water and the Gospel to Liberia at http://thelastwell.org
About MEDITECH
Today, more than 2,400 institutions worldwide use MEDITECH's clinically-integrated and interoperable EHR to provide healthcare to the communities they serve. Their robust, patient-centered technology spans the healthcare continuum, including unique functional capacity for ambulatory care, acute care, long-term care, rehabilitation services, behavioral health, and home care. For additional information, visit: https://ehr.meditech.com/
About Hilo Medical Center
As the Big Island's leading provider of nationally recognized 4-star care, Hilo Medical Center (HMC) delivers a full range of services and programs. Our 20-acre campus consists of 276 beds located throughout the 137-bed acute hospital, 20-bed behavioral health unit and a 119-bed long-term care facility. We have 1,200 employees and a medical staff comprised of 250 physicians, physician assistants and Advanced Practice Registered Nurses, representing 33 specialties. As a medical center, we have a network of nine outpatient clinics offering primary and specialty care. The hospital is a Level III Trauma Center which includes the second busiest emergency room in the state that provides 24-hour care to nearly 48,000 patients annually.
In 2014, HMC's EMR team, HealthConnect, attained the American Reinvestment and Recovery Act (ARRA) Meaningful Use Stage 2. In addition, the Healthcare Information and Management Systems Society (HIMSS) recognized HMC for achieving Stage 7 on the EMR Adoption ModelSM. HMC was received the HIMSS Nicholas E. Davies Award for Excellence in 2015 for demonstrating EMR utilization to improve quality of care and financial management.
Hilo Medical Center is part of the Hawaii Health Systems Corporation, a public entity established in 1996 by the State of Hawaii to fulfill the promise to provide quality, hometown healthcare. For more information, go to: http://www.hilomedicalcenter.org.