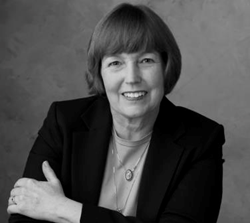 Confusion exists on how to integrate lean and agile techniques into medical device product development.
Chicago, IL (PRWEB) December 01, 2016
Mary Drotar, Partner at Strategy 2 Market, is offering a series of webinars for Women in New Product Development (WiNPD).
These free webinars will be given by practitioners in business, consulting, and academia. Topics will be of interest for women in the workplace and product development.
The first in our series of webinars will be given by Therese Graff, Partner, Strategy 2 Market. She will be presenting a 30-minute webinar on "Lean and Agile Can Be Used for Medical Device Product Development."
Strategy 2 Market finds that medical device companies are confused on whether or not they can use lean and agile techniques when developing products because of design controls. Lean and agile techniques can help medical device companies to get their products to market faster. This affects both the medical device company's bottom-line and its strategic advantage in the marketplace. These topics will be discussed during this webinar.
The date of this 30-minute webinar is:
Tuesday, December 6, 2016, 1:15 PM - 1:45 CST.
Registration:
https://strategy2market.webinarninja.co/my/wnwebinarlist/index?webinar_id=40112
Read this article for more information on this topic:
http://www.strategy2market.com/7-steps-to-integrate-medical-device-and-lean-product-development/
Strategy 2 Market is a product development consulting firm that works with companies to help them increase growth and decrease product development complexity.