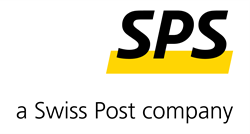 To stay competitive, law firms are taking steps to improve the customer service experiences of their own clients.
(PRWEB) November 10, 2016
Swiss Post Solutions (SPS), a leading outsourcing provider of digital document management and mailroom solutions, released its 3rd consecutive edition of SPS Outsourcing Index: Law Firm Trends, revealing patterns on the office support outsourcing practices of North American law firms in 2016 which have been otherwise largely undocumented. The Survey Monkey questionnaire focused on business process operations including mailroom management, records management and front office services such as receptionist services and conference room management.
In evaluating law firm trends in outsourced services and digital solutions, the 2016 survey showed how outsourcing has helped firms achieve operational efficiencies while delivering other tangible benefits. The trends have shifted: outsourcing benefits are no longer exclusive to the largest law firms—firms with 51-150 attorneys are also experiencing the payoffs. The most frequently outsourced office support functions are mailroom and messenger services (82.35%), followed by records management and receptionist services (both at 32.35%).
The key business objectives cited by firms are to improve customer service levels (83.33%), to create cost savings (66.67%), to gain access to continuous improvements and process innovation (50.00%), and to reach upgraded talent (16.67%). Of these goals, a majority of firms identified that outsourcing has met those critical objectives: 86.36% have experienced continuous improvements, 85.71% have received improved customer service levels, 80.00% have been able to leverage a higher caliber and specialized talent pool, and 76.19% have reaped cost savings.
Art Tatge, Chief Operating Officer of SPS North America echoed this sentiment "Among the many benefits of outsourcing, we are seeing more firms looking beyond the goal of cost cutting. To stay competitive, law firms are taking steps to improve the customer service experiences of their own clients. Firms are looking for an outsourcing partner with a history of providing service excellence that can deliver results in this area."
As firms plan their long term business strategies, 82% of law firms that outsource today plan to continue with the same services or additional services in the future. Dan Moscatiello, CEO of SPS North America, contributed his thoughts "The insights provided by the surveys in 2014, 2015, and 2016 are consistent with what we have seen first hand with our large, nationwide legal clients." Adding, "The SPS outsourcing model helps firms across the nation reach their business objectives because the firms can then spend their energy and resources supporting their core business."
Download a complimentary copy of the SPS Outsourcing Index: Law Firm Trends here.
About SPS
We connect the physical and digital worlds.
Swiss Post Solutions (SPS) is a leading outsourcing provider for business processes solutions and innovative services in document management. A strong international client base relies on SPS' ability to envision, design and build end-to-end solutions and to be its trusted advisor for the key value drivers in BPO: location strategy, process optimization and technology, such as intelligent automation. Part of the Swiss Post Group headquartered in Bern, Switzerland, SPS' 7,500 employees and specialized partners span the full range of the industry – from insurance, banking, telecommunications, media, retail to energy supply and travel & transportation – addressing customer needs in more than 20 countries.
Swiss Post Solutions (SPS) North America (NA) offers a comprehensive suite of business process outsourcing solutions and document management services that transform key business applications from paper to digital documents, enabling improved workflow and enhanced efficiencies. In the field of outsourced office services, SPS NA provides mailroom management, managed print services, reprographic services, IT helpdesk support, front office and reception services to clients from an array of industries, including financial services, media & entertainment, legal, higher education, and manufacturing among others. Headquartered in New York City, SPS NA has offices in Los Angeles, San Francisco, Chicago, Washington DC and Toronto, and operates secure document processing centers in Long Island City and Toronto.
Contact:
Janet Tarzia, VP Marketing & Communications
Swiss Post Solutions, Inc.
Tel: 212-204-0779
Web: http://www.swisspostsolutions.com