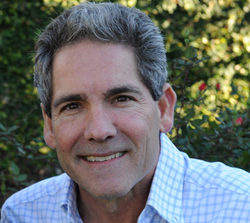 Consumers who are financially illiterate often end up paying exorbitant interest and fees, struggling to meet emergency expenses or assuming crippling debt.
Tampa Bay, FL (PRWEB) November 14, 2016
Researchers estimate that up to $50 billion of direct, measurable costs are lost to fraud each year,(1) and the Federal Trade Commission (FTC) found that 25.6 million U.S. citizens were victims of fraud in the most recent year surveyed.(2) Gary Cardone, CEO of dispute mediation firm eConsumerServices, sees a pattern between illiteracy, financial illiteracy and susceptibility to fraud; he proposes that efforts to improve Americans' financial literacy can help preserve their money and protect them from fraudsters.
In its most recent Consumer Fraud Survey, the FTC found that 10.8% of U.S. citizens fell prey to fraud, suffering 37.8 million fraud incidents in total. FTC analysts determined that individuals with limited numeric skills were at least 50% more likely to be fraud victims, while those who have more personal debt than they could handle financially were about twice as likely to be victimized by fraud.(2)
Meanwhile, new FINRA study findings indicate that nearly two-thirds of Americans lack financial literacy; only 37% scored 4 out of 5 or better on a financial literacy test covering interest rates, bond prices, mortgage interest, inflation and investment risk.(3) FINRA also found that 18% of respondents spend more than they earn and 32% only pay the minimum due on their credit cards,(3) while a Bankrate.com survey revealed that 76% of Americans live paycheck to paycheck, and 27% have no emergency savings at all.(4)
"When it comes to financial literacy, what you don't know can hurt you," warned Cardone. "Consumers who are financially illiterate often end up paying exorbitant interest and fees, struggling to meet emergency expenses or assuming crippling debt. Even worse, their desperate financial circumstances can lead them to fall prey to income- and debt-related fraud."
Cardone says the findings underscore a critical need for improved financial literacy, as well as better reading, quantitative and critical-thinking skills overall. The last National Assessment of Adult Literacy (NAAL) found that 14% of Americans—around 30 million—scored "below basic" for reading (prose) literacy, and 22%—around 47.5 million—scored "below basic" for quantitative literacy.(5)
Meanwhile, the Programme for International Student Assessment (PISA) revealed that U.S. students performed below average in math, ranking 27th out of 34 countries surveyed, and performed only average in reading, ranking 17th.(6) PISA also determined that U.S. students' financial literacy is "strongly correlated with mathematics and reading performance," noting that 17.8% of U.S. students do not meet the baseline level of proficiency in financial literacy.(7)
"Clearly, the U.S. education system needs to make financial literacy a greater priority," asserted Cardone. "Personal finance courses should be required for all students; they need to understand how financial illiteracy can place them at a severe economic disadvantage. Schools have a responsibility to equip them with the skills to make smart financial decisions and avoid consumer fraud."
He urges parents get involved in teaching their children financial literacy skills, including setting budgets, evaluating offers and establishing savings. And given that many adults also lack financial literacy, he recommends they take stock of their strengths and weaknesses to identify areas where they can improve their own financial skills.
Cardone previously shared tips to improve financial literacy, such as taking advantage of free financial tools and resources from banks and credit unions, as well as free personal finance courses and seminars. He also encourages consumers to explore online tools and apps that can help with financial planning and management, such as Bankrate's financial calculators and financial overview and management tools from Mint. Finally, he advises consumers to do some online research to familiarize themselves with common fraud tactics, so they can avoid losing their hard-earned money to fraudsters. "Improving your financial literacy is the easiest and most effective way to improve your overall finances," he concluded.
Cardone's company, eConsumerServices, is dedicated to providing consumer education and advocacy. Online shoppers who wish to dispute a purchase, secure a refund or identify an unrecognized charge can obtain faster resolution and better outcomes by contacting eConsumerServices for assistance. The company's dispute mediation services are free for purchases made from eConsumerServices-endorsed merchants; other cases only incur a nominal $2 charge. For more information on eConsumerServices and its transaction mediation services, visit http://www.econsumerservices.com.
About Global Risk Technologies and eConsumerServices:
eConsumerServices is a division of Global Risk Technologies, a leading provider of dynamic risk management solutions for the international payment industry. With a range of services targeted to merchants, banks and consumers, Global Risk Technologies manages over 200 million transactions worldwide each month and has offices in Europe and the United States. eConsumerServices mediates credit card transaction disputes between consumers and merchants. The firm helps consumers quickly resolve customer service issues and secure a refund or replacement with minimal time and effort, and at little to no cost. Merchants, issuing banks and credit card companies also benefit from eConsumerServices' dispute mediation expertise by avoiding costly chargebacks and freeing up internal resources. To learn more, visit http://www.econsumerservices.com.
About Gary Cardone:
Gary Cardone is the co-founder and CEO of international dispute mediation firm eConsumerServices and a managing partner at Global Risk Technologies. His expertise in global trade and finance builds on 25 years of experience in commodities trading, with leadership roles at multinational corporations and a preeminent private equity firm. Spotting strong parallels between industry commoditization and the burgeoning Internet economy, Cardone and his partners set out to develop dynamic risk management solutions for the payment processing industry. Today, those innovations are revolutionizing the way consumers, merchants, banks and credit card issuers transact business online.
1. Deevy, Martha; Shoshana Lucich; and Michaela Beals. Scams, Schemes & Swindles; November 2012. fraudresearchcenter.org/wp-content/uploads/2012/11/Scams-Schemes-Swindles-FINAL-On-Website.pdf
2. Federal Trade Commission. Consumer Fraud in the United States, 2011; April 2013. https://www.ftc.gov/sites/default/files/documents/reports/consumer-fraud-united-states-2011-third-ftc-survey/130419fraudsurvey_0.pdf
3. FINRA Investor Education Foundation. "U.S. Survey Data at a Glance"; National Financial Capability Study; July 2016. usfinancialcapability.org/results.php?region=US
4. Johnson, Angela. "76% of Americans Are Living Paycheck to Paycheck"; CNN Money; June 24, 2013. money.cnn.com/2013/06/24/pf/emergency-savings
5. National Center for Education Statistics. "Key Findings: Demographics – Overall"; National Assessment of Adult Literacy (NAAL); December 2005. nces.ed.gov/naal/kf_demographics.asp
6. OECD. "Results From PISA 2012: United States"; Programme for International Student Assessment; published in 2014. oecd.org/pisa/keyfindings/PISA-2012-results-US.pdf
7. OECD. "Results From PISA 2012 Financial Literacy: United States"; Programme for International Student Assessment; published in 2014. oecd.org/unitedstates/PISA-2012-results-finlit-usa.pdf