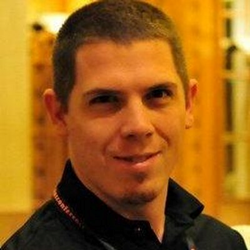 Chicago, Illinois (PRWEB) November 15, 2016
SharePoint Fest Chicago, one of the premier SharePoint conferences, will have Eric Harlan of Microsoft deliver a workshop and a session. His workshops and session will be held at McCormick Place South in Chicago, Illinois.
SharePoint Fest is a two-day training conference (plus an optional two days of workshops) that will have over 70 sessions spread across multiple tracks that brings together SharePoint enthusiasts and practitioners with many of the leading SharePoint experts and solution providers in the country.
Eric Harlan's Workshop and Session:
Tuesday, December 6th at 8:30 am - Building a SharePoint 2016 Environment in Azure
Thursday, December 8th at 9:40 am - Disaster Recovery for SharePoint 2016/2013 with Azure
About Eric Harlan
Eric has been in the I.T. industry for fourteen years, and heavily involved with SharePoint for eleven years. Starting from a developer role, Eric has moved on to a more architectural role with a focus on configuration and server implementation. Never forgetting his developer roots, he still jumps in when needed to pick up the slack on custom dev needs. As a SharePoint Premier Field Engineer for Microsoft Eric is the first on the ground to troubleshoot SharePoint issues as well as kick off proactive engagements. Eric is involved with many volunteer organizations from SPSEvents, Global SharePoint users group, and educational code camps to Co-Founder of the Baltimore SharePoint Users group. Eric also does many speaking events revolving around SharePoint. Topics range from SharePoint Development, Architecture, tips, tricks and gotcha's to basic SharePoint sessions for the end user.