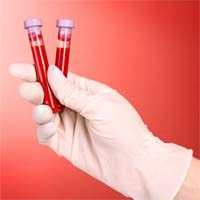 SMRP, pOPN, and vimentin showed statistically significant differences between the disease categories...
Raleigh, NC (PRWEB) November 10, 2016
Italian scientists have released a new study suggesting that three blood biomarkers used to help diagnose malignant pleural mesothelioma might also be useful for monitoring treatment response. Surviving Mesothelioma has just published an article on the new research. Click here to read it now.
Doctors at the University of Pisa calculated changes in these three protein markers in serum samples from 56 pleural mesothelioma patients to determine how they fluctuated over the course of treatment.
"SMRP, pOPN, and vimentin showed statistically significant differences between the disease categories stable disease, partial response, and disease progression," writes lead researcher Dr. Alessandra Bonotti.
The study, published in the International Journal of Biological Markers, suggests that these three proteins were most valuable in mesothelioma cases where there was either partial response or stable disease.
"Having an accurate, easy, and efficient way to measure mesothelioma treatment response would enable clinicians to change the course of mesothelioma treatment if a particular therapy or combination of therapies is not producing the response they were hoping for," says Alex Strauss, Managing Editor of Surviving Mesothelioma.
For a complete explanation of the new mesothelioma study and the three biomarkers used, see Measuring Mesothelioma Treatment Response with Biomarkers, now available on the Surviving Mesothelioma website.
Bonotti, A, et al, "Serum mesothelin, osteopontin, and vimentin: useful markers for clinical monitoring of malignant pleural mesothelioma", September 14, 2016, International Journal of Biological Markers, Epub ahead of print, https://www.ncbi.nlm.nih.gov/pubmed/27646775
For nearly ten years, Surviving Mesothelioma has brought readers the most important and ground-breaking news on the causes, diagnosis and treatment of mesothelioma. All Surviving Mesothelioma news is gathered and reported directly from the peer-reviewed medical literature. Written for patients and their loved ones, Surviving Mesothelioma news helps families make more informed decisions.