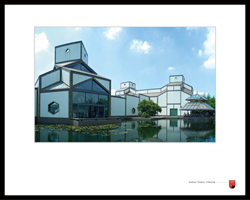 Suzhou, China (PRWEB) November 10, 2016
Suzhou Tourism is pleased to announce the North American debut of Chinese photographer Mr. Steve Zhao's retrospective entitled "China Story - Suzhou Poetic Lifestyle," which will be available for viewing at the Ronald Reagan Building and International Trade Center to public from November 30 through December 7, 2016. Featuring a rarely seen combination of extremely high technical ability and an aesthetic intensity, the collection will include 60 color photographs from Mr. Zhao's book of the same title, as well as a large number of images that have never been publicly exhibited. The exhibition is part of the continued celebration of China – U.S. Tourism Year, which was launched by President Obama and President Xi earlier this year.
In tribute to Suzhou's natural beauty and cultural heritage, Mr. Zhao's retrospective includes remarkable portraits that capture Chinese people conducting daily activities and practicing centuries old traditions such as Kung Fu, as well as showcase iconic locations in and around Suzhou. Visitors to the gallery for this one-week display will enjoy a special and artistic look at the unique landscape, water culture, and famous Suzhou Gardens – nine of which are UNESCO World Heritage Sites – which have given the city the nickname as "Venice of the East".
Located 60 miles west of Shanghai, Suzhou has been home to numerous writers, artists, and scholars of the past and present. Perhaps the most familiar cultural figure from Suzhou within the North American market is Leoh Ming Pei, better known as the world famous architect I.M. Pei, who grew up in Suzhou and designed the Suzhou Museum as tribute to his love and admiration for this spectacular city. Mr. Zhao is dedicating the exhibition and his book to I.M. Pei as homage to Pei's upcoming 100th birthday in April 2017.
In 1996, under the sponsorship of Kodak and Nikon, Mr. Zhao published his first book, "China Story," and has issued subsequent volumes within the series featuring his photographs ever since. Mr. Zhao is originally from the Jiangsu Province, where Suzhou is located, and currently resides in Beijing, China.
For more information about Mr. Zhao's work, please visit http://www.ichinastory.com.
Editorial Notes:
Media interested in conducting an interview with Mr. Steve Zhao or attending the private opening night event on November 29 at 6pm can RSVP to reinhorn(at)phgconsulting(dot)com.
Location:
Ronald Reagan Building and International Trade Center, 1300 Pennsylvania Ave NW
Date:
Private opening night event: November 29, 2016
Public days: November 30 through December 7, 2016
Time:
10am- 6pm daily
Cost:
Free Admission
About Suzhou
Suzhou, the "Venice of China," is known for its elegant stone bridges, canals, flowing water, and noteworthy architecture. Located in the center of the Yangtze River Delta, approximately 60 miles west of Shanghai, Suzhou is one of the oldest cities in the Yangtze Basin dating back more than 2,500 years. The city boasts the beautifully manicured Classical Gardens of Suzhou, many of which have been designated a UNESCO World Heritage Site. Each year, millions of tourists travel to Suzhou to experience the destination's more than 400 attractions, ranging from pagodas and temples to historical districts and world-class museums. As the largest industrial city in China, Suzhou continues to develop, such as the Suzhou Industrial Park (SIP), which boasts five-star hotels, the iconic Lake Jinji, and Asia's largest overwater Ferris Wheel.
Travel to Suzhou is easily accessible via three convenient area airports with non-stop flights from North America: Shanghai Hongqiao International Airport (SHA) offers bullet train service to Suzhou, which is approximately a 50-mile, 30-minute trip; Pudong International Airport (PVG) is approximately 65 miles from Suzhou, an hour and half drive; and Sunan Shuofang International Airport (WUX) is approximately 14 miles from Suzhou, a 30 minute drive.
For more information on Suzhou please visit http://www.TravelToSuzhou.com, follow us on Instagram @visitsuzhou, Twitter @VisitSuzhou and like us on Facebook at Visit Suzhou.