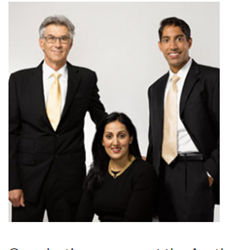 Naples, FL (PRWEB) November 10, 2016
Medical Director of the Aesthetic Surgery Center, Anurag Agarwal, MD, FACS, is excited to announce that his practice is one of the first plastic surgery providers in southwest Florida to offer Juvederm Volbella®. The latest and most effective member of the Juvederm/Juvederm Voluma family, Volbella® is specifically designed to provide exceptional lip enhancement with minimal downtime and few side-effects.
Volbella® is a cutting-edge dermal filler, approved by the Food and Drug Administration (FDA) in June 2016. Created using Juvederm's patented Vycross® technology, the filler incorporates an innovative cross-linkage of low concentration Hyaluronic Acid (HA) for safe, unmatched results. Found naturally found in the body, HA is the chief component of the skin's intercellular matrix. For this reason, Volbella® holds little chance for negative side-effects.
Like its cousin Voluma, Volbella® is extremely effective when applied to the delicate tissues of the lips and the peri-oral area. Volbella® can create a 'just kissed look' that will draw focus to the mouth by plumping the lips, adding definition and improving contour. Volbella® can be used to fill in the lines and creases that accompany the early signs of aging. An additional bonus, Volbella® provides an attractive, natural glossy sheen to the lips. Volbella® is a valuable alternative to traditional fillers, such as Botox, as it meets the trifecta of filler requirements: ultra-fine, ultra-soft and ultra-smooth.
The results from Volbella® are immediate and last for up to a year. Premixed with lidocaine, a local anesthetic, Volbella® injections are not considered painful. No downtime is necessary.
The plastic surgeons of the Aesthetic Surgery Center, Dr. Agarwal, Dr. Richard Maloney, and Dr. Kiranjeet Gill, MD, feel that Volbella® brings a new standard of beauty especially as it relates to fine upper lip lines, or "lipstick lines." Dr. Agarwal explains, "We wanted to offer our patients a treatment that would be effective, convenient, and appropriate for a variety of concerns." He continues, "We can accommodate their busy schedules (using Volbella) and provide noticeable results."
Drs. Agarwal and Maloney are both double-certified by the American Board of Facial Plastic and Reconstructive Surgery and by the American Board of Otolaryngology. Dr. Gill is a Plastic and Reconstructive Surgeon with specialty fellowship training in aesthetic surgery of the face, breast, and body. Her dual-training ensures each patient receives a safe and efficient aesthetic journey.
To get more information on Volbella®, or any of the procedures offered at the Aesthetic Surgery Center, contact the office at 239.594.9100. For patient convenience, the Aesthetic Surgery Center has two locations, in Naples and Marco Island, Florida. Consultations with Dr. Agarwal, Dr. Maloney, or Dr. Gill are complimentary. Patients coming from out-of-town are encouraged to speak with a patient coordinator for assistance with transportation or accommodation reservations.
Aesthetic Surgery Center
1175 Creekside Parkway, Suite 100
Naples, Florida 34108
http://www.aestheticsurgerycenter.com