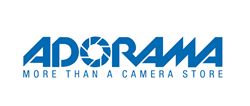 By organizing the year's most popular tech gear and gadgets into easily digestible lists, we firmly believe that we help our customers to focus on the most important parts of the holiday season.
New York, NY (PRWEB) November 10, 2016
Adorama, one of the world's largest photography, video, audio, imaging and electronics retailers, has once again become a beacon for holiday shoppers with its annual Adorama Holiday Gift Guides. A yearly holiday tradition, the Adorama website now features its carefully curated shopping lists organized by personality type and budget, helping customers drive down into their gift-giving needs while providing inspiration for a heartfelt gift.
The specially created shopping guides organized by personality include: the photographer, the adventurer, the tech lover, the phone addict, the audio enthusiast, the filmmaker, the entertainment fan, the scrapbooker, the drone buff and the pixie. Adorama also offers guides broken into budget categories of $25, $50 and $99 or less, and $100 or more, as well as recommendations from the experts including David Bergman, Marcin Lewandowski, Cyrus Sutton, Vanessa Joy, David Day and Joe McNally.
"By organizing the year's most popular tech gear and gadgets into easily digestible lists, we firmly believe that we help our customers to focus on the most important parts of the holiday season," says Adorama chief marketing officer, Lev Peker.
For customers in need of additional assistance with their holiday purchases, Adorama's in-store and online experts will be available throughout the season to help shoppers select the perfect gifts for friends and loved ones.
Shop the Most Popular Gifts of the Season in Adorama's Holiday Gift Guides
The Adorama Holiday Gift Shop guides give customers the unique experience of being able to shop by personality type and interest, ensuring everyone gets exactly what they want this year. Some of this year's hottest items featured in the Gift Guides include:
Getting serious about photography. The Canon Rebel T6 kit offers the perfect DSLR for beginners ready to get serious about photography. This kit comes with two lenses – the Canon EF-S 18-55mm f/3.5-5.6 IS II and EF 75-300mm F4-5.6 III lenses – to provide a versatile range from wide angle to long telephoto.
Always on the go. The Case Logic CPL-108 DSLR camera and iPad / Netbook backpack offers plenty of room, plus adjustable padding to customize it for any photographer's specific gear protection needs.
Gifts for The Adventurer…

With stars in their eyes. The Barska 20-40x80 Gladiator Zoom, Water Proof Porro Prism Binoculars let them get up close and personal with the galaxy. Scan the cosmos and view the stars in detail with ease thanks to its large UV coated objective lens for increased light transmission.
Always in need of a tool. With the Leatherman Wave Multi-Tool with Cap Crimper, the ultimate all-in-one tool, adventurers will never be caught without pliers, wire cutter, a saw, scissors, files, bit drivers, screwdrivers, rulers, bottle openers or a wire stripper. Perfect for camping, fishing and other adventures.
Gifts for The Tech Lover…

Looking to tech out the home. The Nest Learning Thermostat is easy to install and operate, and learns your temperature preferences over time. It will even save you money on energy.
Lost in Virtual Reality. Become immersed with the Samsung Gear Virtual Reality Headset, the premier virtual reality headset, compatible with almost any device. Its lightweight design and portability make it perfect for video games, augmented reality and more!
Gifts for The Phone Addict…

Who needs everything in one place. The Vest Anti-Radiation Wallet Case for iPhone 6Plus/6S Plus stores an iPhone, cash and credit cards together in the chic and classy leather wallet/case. This case minimizes exposure to radiation emitted from cellular devices while keeping phones safe from scratches and shocks.
Always ready to Instagram. Attach the Olympus Air A01 mirrorless digital camera body to a smartphone and connect via Bluetooth for the convenience of a smartphone camera without compromising image quality, complete with a large built-in high resolution sensor and the ability to accept interchangeable Micro Four-Thirds mount lenses.
Gifts for The Audio Enthusiast…

With a love for retro. What's old is new again with the Pyle Classical Trumpet Horn Turntable/Phonograph. Enjoy listening to vinyl in old-school style but don't be fooled, this turntable is also equipped with AM/FM radio, CD Player, cassette deck, aux jack and USB port.
Who always have a song in their heads. Capture stereo sound anytime, anywhere with the Tascam 2-Channels Portable Handheld Audio Recorder. The first portable recorder to include Wi-Fi for transport control, file transfer and audio streaming to a smartphone or PC.
Gifts for The Filmmaker…

Looking to light up the big screen. The Flashpoint BiColor on-camera portable LED light provides action videographers and still photographers using DSLRs and HD camcorders with a wide range of bi-color illumination, putting their work in the very best light.
Ready for lights, camera, filters, bag…and action. Get the Panasonic 4K Ultra HD camcorder with premium accessories bundle. Not only are you gifting the power of 4K, but this kit comes with everything the aspiring filmmaker needs, including a bag from the 24/7 Traffic Collection, SanDisk Extreme Memory Card, ProOptic filter and cleaning kit, video light, tripod, and more.
Gifts for The Entertainment Fan…

Who loves to belt out a good tune. The Pyle Karaoke Vibe Bluetooth Multimedia PA Speaker is an all-in-one audio/video karaoke system. Thanks to Bluetooth compatibility, built-in rechargeable battery, VHF wireless microphone, retractable carry handle and rolling caster wheels, there's no limit to where the party can go.
Who's obsessed with the movies. Designed to project a large image from a short distance, the Canon Short Throw Multimedia Projector projects a 5.5-foot-wide image from just under 3.5 feet away. Compatible with Blu-Ray players, cable boxes and computers among other input devices for the ultimate viewing experience.
Gifts for The Scrapbooker…

Who documents all of life's best moments. Designed to last generations, AdoramaPix Photo Books are printed on true photo archival paper. With so many options to choose from, including size, paper type and finish – is a truly customizable gift, perfect for anyone on this year's list.
Taking home decoration to a new level. The ideal gift for the truly modern and stylish, AdoramaPix Acrylic Prints showcase memories on polished acrylic, giving images an incredible vibrancy and color. Customize the look with or without polished standoffs and chose from a variety of shapes including: rectangle, square, oval and heart.
Gifts for The Pixie…

Budding into a future photographer. The Fujifilm Instax Mini 8 Camera introduces the youngsters in your life to a camera that produces a picture they can hold, instantly. Perfect for any child's first taste of photography.
Always making a mess worth capturing on camera. The Polaroid Cube+ 8MP Quad HD Lifestyle Action Video Camera is small enough to fit in pockets and ideal for capturing video or still of the kids thanks to its splash proof exterior. Built-in Wi-Fi allows for easy streaming and sharing with the push of a button.
Visit the Adorama Holiday Gift Shop for more inspiration on what to get loved ones this season! And be sure to check out Adorama's Drone Experience zone for the latest in aerial photography and videography gift-giving.
Guaranteeing the Lowest Prices of the Season
Once again, Adorama is setting the bar high – with the lowest prices of the season. With Adorama's price guarantee*, customers can shop knowing they'll get the best deal possible, even after purchase – if products are listed at lower prices elsewhere, through Cyber Monday, Adorama will refund the difference. Subscribe to Adorama Daily Deals now to have holiday discounts delivered straight to inboxes everywhere each week leading up to the holiday festivities.
*Special exclusions apply; must be an advertised price by authorized retailers when supported by manufacturer. Excludes doorbusters available in-store only.
Adorama VIP360: Fast, Reliable Shopping
With Adorama's VIP360, customers will get an entire year of drops and spills coverage provided by New Leaf, ensuring their photo, video and electronics equipment are protected from all of the elements – even themselves. Shopping is faster and easier than ever with free, nationwide two-day delivery for all VIP360-eligible items, while 60-day extended returns with free return shipping means purchasing new equipment is completely risk-free. Best of all, VIP360 members also get early access to exclusive savings and entries into monthly contests for major prizes.
Sign up now for Adorama VIP360 and get a complimentary metal print from AdoramaPix!
ADORAMA: More Than a Camera Store
Adorama is more than a camera store – it's one of the world's largest photography, video, audio and computer retailers. Serving customers for more than 40 years, Adorama has grown from its flagship NYC store to include the leading online destination for imaging and consumer electronics. Adorama's vast product offerings encompass home entertainment, mobile computing, and professional video and audio, while its services include an in-house photo lab, AdoramaPix; resources and gear for photographers, filmmakers, production studios, broadcasting and post houses, and recording artists through Adorama Pro; pro equipment rental at Adorama Rental Company; and the award-winning Adorama Learning Center, which offers creative education in online channels such as the popular Adorama TV.
Adorama is listed as one of the top five electronics retailers by Consumer Reports, "Best of the Web" by Forbes.com, Internet Retailers Top 100, and is the official Electronics Retailer of the NY Giants. Visit ADORAMA at http://www.adorama.com.