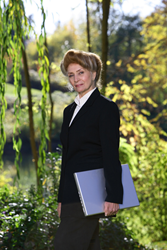 Grants Pass, OR (PRWEB) November 11, 2016
Sharon Kleyne, host of the syndicated radio program The Sharon Kleyne Hour Power of Water, Global Climate Change and Your Health on Voice of America, recently announced on the air a major offensive against dry, dead skin cells and the lack of education about them.
Sharon Kleyne, America's leading water research technology expert and Water Life Science® advocate, asked her radio audience, "Do you know how many skin cells die each night while the human body innocently sleeps? Over 300 thousand!" she answered. "The largest human organ is the skin," Kleyne continued, "with a surface area of about 25 square feet." The human body contains about 10 trillion skin cells, of which 30 thousand to forty thousand dry cells fall off every hour. "You can do the math," said Kleyne.
"What many people don't know," said Sharon Kleyne, "is that shedding skin leads to dry skin. Dry skin results in psoriasis, allergies, infections and many other pesky ailments of the skin." Fortunately, there is beneficial relief that is widely available to everyone, and it is not lotions or creams. The company that Kleyne founded, Bio-Logic Aqua® Research Water Life Science®, developed a new water technology, the product Nature's Mist® Face of the Water®, available for supplementing body vapor loss of the skin (70% to 76% water). Nature's Mist® Face of the Water® consists of Trade Secret tissue culture grade water with a Ph that most closely equals the natural Ph of human skin. Nature's Mist® Face of the Water® contains no additives, and it is painless, easy and fun to use.
"On waking up," said Sharon Kleyne, "one should lightly mist one's skin with Nature's Mist® Face of the Water®. This will supplement the water body vapor lost in the night to evaporation and replenish those dry, thirsty skin cells that want to get going! Just think," said Kleyne, "of the misting you give the dry cells as their equivalent of your morning cup of coffee!" Kleyne added that another benefit of Nature's Mist® Face of the Water® is the effective skin barrier it puts up to bed and dust mites. Nature's Mist® Face of the Water® is applied to the skin, not as drops, but as a fine micron mist from a handheld, portable personal humidifier. Kleyne said that people around the world are suffering more dry skin diseases and ailments than ever before. Like the eyes, Kleyne continued, "the skin should be supplemented several times a day with replenishing moisture."
Sharon Kleyne concluded by reminding everyone how earth's water vapor provides the water we need to breathe in our air. It also becomes ground water, which is susceptible to excessive evaporation due to pollution and climate change. These factors can also negatively impact the body's water vapor.
We are all like living, walking, breathing sponges. We're water itself. "We are fluid," Sharon Kleyne said. "There is nothing about our natural condition that is DRY. In fact," Kleyne concluded, "DRY is our sworn enemy, even in bed when we are fast asleep among invisible, most harmless arachnids."