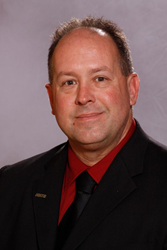 Joe's extensive knowledge and experience with Pennsylvania's transportation infrastructure is of great value to our clients
Philadelphia (PRWEB) November 10, 2016
Joseph Guzzi, PMP, has been promoted to HNTB's Pennsylvania office leader. Guzzi brings more than 38 years of experience in client service, operations, program and project management to his new role. He is based in the firm's Philadelphia office.
Guzzi leads more than 150 Pennsylvania-based professionals located in four offices throughout Pennsylvania, serving the firm's multi-disciplinary transportation infrastructure practice. As office leader, he provides leadership in planning, directing and implementing client relations, and oversees successful delivery of major projects in Pennsylvania.
"Joe's extensive knowledge and experience with Pennsylvania's transportation infrastructure is of great value to our clients," said Mike Sweeney, PE, HNTB Northeast Division president. "Pennsylvania has many opportunities to improve mobility, and we are confident in Joe's ability to provide leadership for solving tough issues and helping deliver complex transportation programs."
Since joining HNTB in 2007, Guzzi has played a key role in supporting HNTB's rail and transit clients and in growing the rail and transit practice in the east. In addition, Guzzi has successfully managed complex mega and design-build projects for HNTB, and has served as client service leader for several Pennsylvania clients. Prior to joining HNTB, Guzzi was division engineer at Amtrak in Philadelphia and manager engineering maintenance and construction for the CP Rail / D&H Railway in Albany, NY.
Over the course of his career, Guzzi has been responsible for more than $1 billion in capital and maintenance railway infrastructure programs.
Currently, HNTB is involved in many high-profile infrastructure programs throughout the state, including multiple projects for the Pennsylvania Department of Transportation, Philadelphia International Airport's Terminal F modernization, Delaware River Port Authority, and Keystone Corridor rail-line improvements on behalf of Amtrak and PennDOT, among many others.
About HNTB
HNTB Corporation is an employee-owned infrastructure solutions firm serving public and private owners and contractors. With more than a century of service HNTB understands the life cycle of infrastructure and addresses clients' most complex technical, financial and operational challenges. HNTB has four offices across Pennsylvania, including Philadelphia, King of Prussia, Harrisburg and Pittsburgh that employ more than 150 people. Professionals nationwide deliver a full range of infrastructure-related services, including award-winning planning, design, program management and construction management. For more information, visit http://www.hntb.com.