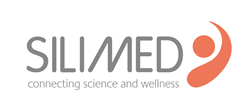 Rio de Janeiro, BRAZIL (PRWEB) November 11, 2016
SILIMED INDÚSTRIA DE IMPLANTES ("SILIMED") has filed a complaint (Civil Action No. 16-cv-8624) in the Southern District of New York against U.S. based Sientra, Inc., asserting claims for breach of contract, unfair competition, unjust enrichment, and misappropriation of trade secrets. Sientra is the North American distributor of certain products developed and manufactured by SILIMED in Brazil, including TRUE TEXTURE and smooth breast implants.
The SILIMED complaint seeks to prohibit Sientra from using SILIMED confidential and proprietary manufacturing information to unlawfully develop a competing manufacturing facility, and from using and disclosing such SILIMED information to obtain U.S. Food and Drug Administration ("FDA") approval for breast implant products manufactured by Sientra or unauthorized third parties.
Court documents allege that on 2007, SILIMED granted to Sientra the exclusive right to distribute SILIMED's breast implant products in the United States and Canada for a period limited to 10 years. SILIMED's breast implant products received FDA pre-market approval ("PMA") in 2012. Prior to their U.S. distribution, SILIMED's products were available on a large scale basis throughout the world.
Court documents allege that on August 9, 2016, Sientra announced that it had entered into a services agreement with Vesta Intermediate Funding, Inc., a contract manufacturer of silicone products, and was allegedly seeking to finalize a long-term supply arrangement to manufacture breast implant products under a supplement to the FDA PMA for SILIMED products. According of court documents, SILIMED has not authorized the use or disclosure by Sientra or any third party of SILIMED's manufacturing technology or know-how for any purpose outside of the parties' distribution agreement, which expires in early 2017. For more information, the complaint is available at http://www.silimed.com.br/wp-content/uploads/2016/11/Complaint-16-cv-8624.pdf?V=3
About SILIMED
Headquarter in Rio de Janeiro, Brazil, SILIMED is a medical device company which has been present in the global plastic surgery market for 38 years, while developing unique technologies for textured, smooth and polyurethane silicone breast implants. The company has built a high technology portfolio developed in partnership with some of the most prestigious boardcertified plastic surgeons in the world which allows it to provide safe and quality products used to improve patient´s lives and support the plastic surgeons practice.