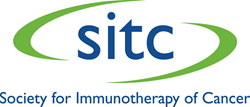 "The enormous number of clinical trials with multiple combination agents will help identify what works and what is safe, and the new technologies being applied to these efforts will tell us how it works," said Gordon J. Freeman, PhD
National Harbor, Maryland (PRWEB) November 10, 2016
The Society for Immunotherapy of Cancer's (SITC) 31st Annual Meeting & Associated Programs (SITC 2016) kicked off on November 9 with an exciting program aimed at basic, translational and clinical researchers interested in novel immune-based agents and combinations. The New Cancer Immunotherapy Agents in Development session featured brief, rapid-fire presentations on clinical and pre-clinical studies of novel target molecules, drug mechanisms of action and combination approaches. A lively extended panel discussion among leaders from industry, government and academia followed, helping attendees bring these data into context at a time when clinicians are eager for new therapeutic options for patients.
Combination immunotherapy approaches, especially those including blockade of the PD-1/PD-L1 immune checkpoint pathway, dominated both the clinical and pre-clinical sessions. Many of the combination strategies presented aimed to augment the antitumor immune response either by stimulating the patient's own immune response or by blocking inhibitory signals that limit immune system activity. Other clinical agents targeted the other side of the equation – the tumor microenvironment — rather than the patient's immune system. In combination with immune checkpoint inhibitors, these agents combat evasion strategies used by the tumor to exclude immune cell involvement. Clinical data for two monotherapy approaches were also presented, including a novel adoptive cellular therapy based on modified NK cells, and an agent designed to recruit immune cells to the site of the tumor, inflaming "cold" tumors to improve clinical outcomes.
The pre-clinical session showcased creative strategies to mobilize antitumor immunity, including two different bispecific antibodies targeting T cells. One of the agents functioned to generate a more potent antitumor response by binding to a tumor antigen and simultaneously inducing T cell activation by clustering the T cell costimulatory molecule 4-1BB. In the other approach, researchers highlighted a bispecific antibody that remains inert until activated by factors specific to the tumor microenvironment, as a means of limiting systemic toxicities. In a different strategy, investigators modified the immune-stimulating properties of an attenuated Listeria monocytogenes platform to facilitate tumor antigen recognition. Aiming to build on the success of injected immune checkpoint inhibitors but make treatment less invasive, an oral checkpoint inhibitor was presented, as were various novel combinations of innate immune activators, or novel immune checkpoint molecules with PD-1/PD-L1 pathway blockers. One promising approach to overcome tumor cells' ability to evade attack by the T cells engineered to recognize them (CAR T cells) was the development of a CAR T cell modified to express "decoy" PD-1 receptors, thereby avoiding the need for repeated anti-PD-1 injections.
Leading the Strategic Considerations of Combinations and Biomarkers in New Agent Development session, Charles G. Drake, MD, PhD (Columbia University Herbert Irving Comprehensive Cancer Center) focused on different immunotherapy combination strategies, including dual immunotherapy approaches and combinations of immunotherapy with conventional therapies. Dr. Drake emphasized the mechanistic basis for the clinical efficacy of particular combinations and explained how this information can inform the development of rational combinations in the future.
Opening the extended panel discussion, the multidisciplinary panel members and attendees were invited to consider the implications of the fact that more than 800 combination immunotherapy approaches are currently in clinical trials. Panel discussants were uniformly optimistic about the influx of potential new treatment strategies. "The enormous number of clinical trials with multiple combination agents will help identify what works and what is safe, and the new technologies being applied to these efforts will tell us how it works," said Gordon J. Freeman, PhD (Dana-Farber Cancer Institute). The optimization of drug development and the integration of biomarkers into clinical decision-making were also identified as critical to ensuring that only the most promising trials are selected to move forward.
ABOUT SITC
Established in 1984, the Society for Immunotherapy of Cancer (SITC) is a non-profit organization of medical professionals dedicated to improving cancer patient outcomes by advancing the development, science and application of cancer immunotherapy and tumor immunology. SITC is comprised of influential basic and translational scientists, practitioners, healthcare professionals, government leaders and industry professionals around the globe. Through educational initiatives that foster scientific exchange and collaboration among leaders in the field, SITC aims to one day make the word "cure" a reality for cancer patients everywhere. Learn more about SITC, our educational offerings and other resources at sitcancer.org and follow us on Twitter, LinkedIn, Facebook and YouTube.
# # #