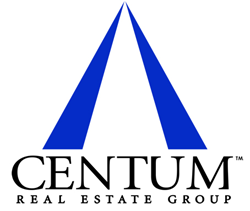 "We forged a strong relationship with the building owner. We drove out to Queens and immediately knew it was a quality product in a great area"
New York, New York (PRWEB) November 11, 2016
Centum Real Estate Group's newest member, Director Consultant of Global Business Development, Cayce Ortale, has secured an exclusive listing for a $5,000,000 portfolio in Forest Hills, Queens. The three-building portfolio of mixed-use properties, will go live on Ten-X's offer select program on November 18th, 2016.
"We forged a strong relationship with the building owner, and when we drove out to Queens, we immediately knew these were quality assets", Ortale said.
The properties are located at 97-24 Metropolitan Avenue, 97-08 Metropolitan Avenue and 100-01 Metropolitan Avenue in Forest Hills, Queens.
Ortale studied toward a B.S. in real estate at New York University; and prior to joining Centum Real Estate Group, worked on the commercial real estate team at Douglas Elliman.
About Centum Real Estate Group
Centum Real Estate Group LLC is a full-service firm that handles commercial and residential properties, financing and structuring Deferred Sales Trusts. With licenses in New York and New Jersey, Centum offers comprehensive professional in-house underwriting of assets to ensure that transactions happen in an efficient and profitable manner. Centum offers a full range of specialties with brokers who specialize in Self Storage, Retail, Senior Living, Hospitality, Multi-Family, etc. in New York and Northern New Jersey. Michael Mueller is the Broker of Record in the New York office while Otis Duffy is the Broker of Record for the Hoboken, NJ office while also maintaining a Broker's license in New York.