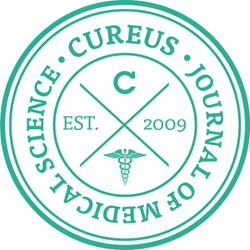 Our goal is to document clinical experiences and share the results of this program with cardiology, primary care and family practice clinicians worldwide. Ultimately we hope to improve the lives of their patients
San Francisco, CA (PRWEB) November 11, 2016
An estimated 5.7 million Americans have heart failure(1), a chronic condition in which the heart is unable to adequately pump enough blood to meet the demands of the body(2). In a recently updated treatment guideline, the American College of Cardiology, the American Heart Association and the Heart Failure Society of America now recommend the use of new pharmacological therapy for the management of heart failure with reduced ejection fraction (HFrEF).
To develop related best practices and encourage clinical knowledge sharing, the Cureus Journal of Medical Science is seeking new publications that document clinical experiences with new HFrEF medication treatments per the focused update to the heart failure guideline. The program seeks original articles and case reports that explore related patient selection criteria, patient monitoring protocols, responses to treatment, etc. Cash prizes totaling $10,000 USD will be awarded to the authors that produce the most novel and impactful publications as determined by the peer review panel and clinical community.
"Effective new therapies that potentially impact a large number of patients present both opportunities and challenges," said John Adler, M.D., founder and CEO of Cureus and professor of medicine at Stanford University. "To manage these challenges, our goal is to document clinical experiences and share the results of this program with cardiology, primary care and family practice clinicians worldwide. Ultimately we hope to improve the lives of their patients."
Subsequent to peer review and actual publication, all articles will be made available for Cureus SIQ (Scholarly Impact Quotient) scoring. SIQ is Cureus' unique crowdsourced post-publication review that allows the clinical community-at-large to assess and score published medical literature. Reviewers can assign scores on article criteria including study design and methods, clarity and rationale, novelty of conclusions, etc.
Enabled by the financial support of Novartis Pharmaceuticals Corporation, article submission and processing is entirely free. All published articles will also be made accessible for search and free full-article download via PubMed Central - the National Institute of Health (NIH) hosted digital search engine for full-text biomedical literature. Eligible articles must be submitted for editorial and peer review by Tuesday, February 21, 2017.
More information regarding this publishing competition and related submission details can be found at http://www.cureus.com/competitions/HFrEF.
1. Mozaffarian D, Benjamin EJ, Go AS, et al. Heart Disease and Stroke Statistics-2016 Update: A Report From the American Heart Association. Circulation. 2016;133(4):e38-360.
2. http://www.heart.org/HEARTORG/Conditions/HeartFailure/AboutHeartFailure/About-Heart-Failure_UCM_002044_Article.jsp#.WBJcT42V-70
About Cureus
The Cureus Journal of Medical Science is a no-cost, peer-reviewed online medical publishing platform leveraging a unique crowdsourced post-publication review process. Relying on the collective intelligence of its clinical community, Cureus enables faster publication, greater access, and ultimately, better research. Visit http://www.cureus.com for more information.