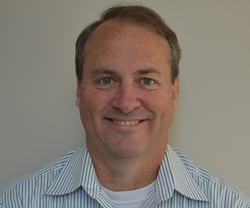 "Robert's incredible track record in consumer insights and business strategy is a tremendous asset to our team at Goliath Consulting, and we are very excited to add new specialized services to our lineup."
Atlanta, Georgia (PRWEB) November 13, 2016
Atlanta-based Goliath Consulting Group, a full service restaurant consultancy, has hired industry veteran and business strategy expert, Robert Marshall, as Vice President of Strategy and Consumer Insight. The move marks an expansion of the firm's range of client services, and meets the growing demand for market intelligence.
Over the course of more than 30 years in multi-unit restaurants, consulting, and market research, Robert has developed a sophisticated knowledge base which he uses to assist restaurant owner-operators improve their operations and profitability. Robert will leverage his keen perception and intimate knowledge of restaurant business dynamics on behalf of Goliath's clients.
As a Georgia Restaurant Association (GRA) Partner, Goliath Consulting enjoys a seven-year track record of creating client success among local, regional and multi-unit national restaurant chains. Company President Jay Bandy, who also sits on the board of the GRA, worked closely with Robert at McDonald's Corporation, where both men were executives.
"Robert offers a solid grasp of research, trends, behaviors and forecasts. This data, and the know-how to apply it, is exactly what many of our clients need," Jay explained. "Robert's incredible track record in consumer insights and business strategy is a tremendous asset to our team at Goliath Consulting, and we are very excited to add new specialized services to our lineup."
Goliath Consulting Group offers a dynamic array of business development solutions, tailored to meet the needs of each individual client – in addition to a full suite of knowledge and tools that help make restaurants more profitable, including strategic planning, development, marketing, franchising, equipment, evaluations, outsourcing, and more.