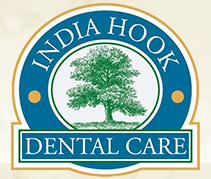 Rock Hill, SC (PRWEB) November 11, 2016
Drs. Jennifer Houck, Lauren Smith, and Heather Johnson of India Hook Dental Care are now welcoming new patients to visit their state-of-the-art dental practice with or without referrals for sedation dentistry in Rock Hill, SC. The doctors offer sedation treatment to help patients avoid unnecessary discomfort or stress before and during dental treatment. Beneficially, sedation treatments also help ensure that patients who suffer from dental fear can still receive critical dental care.
The doctors at India Hook Dental Care offer various types of sedation dentistry to give each patient gentle, safe treatment, specific to their needs. Oral sedation helps patients relax even while they remain awake and responsive. Nitrous oxide sedation is inhaled, helps reduce anxiety and pain, and it also promises a brief recovery time, which benefits people with tight schedules. If patients require a deeper level of relaxation, IV sedation is another treatment option that allows the India Hook Dental team to continually adjust the level of sedation each patient receives during treatment. Drs. Houck, Smith, and Johnson offer sedation before several procedures including routine cleanings, periodontal care, and full mouth reconstruction, which is a procedure to improve a person's smile functionally and cosmetically. Before each treatment, the doctors collaborate with each patient to understand their needs and identify the ideal sedation option, if necessary.
Drs. Houck, Smith, and Johnson are highly trained in sedation techniques and are committed to using it to provide comfortable, quality care. The availability of sedation treatments also ensures that patients with dental fear are not forced to forgo needed care and expose themselves to avoidable oral health problems. By offering these treatments, the doctors can spare patients from unwanted health complications and the need for more complex procedures.
Drs. Houck, Smith, and Johnson encourage people who suffer from dental fear to learn more about their treatment options by visiting http://www.indiahookdental.com. Current or prospective patients who are ready to schedule consultations regarding sedation dentistry in Rock Hill, SC, may do so through the website or by directly calling the practice at (803) 324-7640.
About the Practice
India Hook Dental Care is a general and cosmetic dental office offering personalized dental care to patients in Rock Hill, SC. The entire team takes pride in putting a smile on each one of their patient's faces and understands that staying up-to-date on the latest advancements in dentistry will help them provide the highest level of care. To learn more about the doctors and team at India Hook Dental Care, or the services they offer, please visit their website at http://www.indiahookdental.com or call (803) 324-7640 to schedule an appointment.