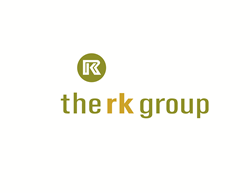 "We are rapidly growing our presence in metropolitan cities to serve the needs of our large scale corporate, sporting event and luxury brand clients, while expanding service offerings on a national level," explains Greg Kowalski, President & CEO
San Antonio, TX (PRWEB) November 16, 2016
Catering legend and native San Antonian Rosemary Kowalski, the founder of what today has grown to become The RK Group, started feeding Texans 70 years ago at a small restaurant on N. Zarzamora Street in San Antonio called Uncle Ben's Bar-B-Que. Friday, Nov 11 marked the official 70th Anniversary of Rosemary Kowalski's first culinary service, and the start of her journey in food and beverage excellence that has developed into today's successful and growing, The RK Group, now led by her son Greg Kowalski for 37 years.
On Armistice Day in 1946, Kowalski and her husband Henry founded their first restaurant, and over the past seven decades the companies that followed have served hundreds of thousands of meals across Texas, and to many notable figures, establishing Rosemary as one of Texas's most successful businesswomen entrepreneurs. This year also marks 55 years since the start of what was then known as 'Catering by Rosemary' in 1961; today Rosemary's Catering is part of a flourishing hospitality and culinary service management company called The RK Group, now expanding their great tastes nationally.
"The RK Group owes a great deal of gratitude to San Antonians, Texans and visitors, who over seven decades have supported our continued growth by trusting us with their most cherished memories and choosing us again and again for their culinary and service needs," conveys Rosemary Kowalski, Chairman Emeritus at The RK Group.
The RK Group Today:
Since 1979, when Rosemary Kowalski assumed the role as Chairman Emeritus to concentrate on charitable and civic work, her son Greg Kowalski assumed leadership as President & CEO of The RK Group, and over the past three decades has built the family catering business into an industry-leading hospitality and culinary service management company that manages more than 4,000 events per year, employs more than 800 passionate individuals, and operates more than 130,000 sq. ft. of kitchen and commissary facilities in San Antonio alone.
Greg Kowalski and his leadership team are trusted partners at an impressive number of corporate events, charitable galas, society weddings, and civic celebrations for flawless food and beverage service, décor and rentals, and event staffing services, and today pride themselves as the holistic go-to, can-do event provider throughout Texas. The RK Group also now has operations and restaurants in Austin, Houston, Dallas, Phoenix and elsewhere, and remains a vital ingredient for visitors to San Antonio as the catering and concessions provider at the Henry B. González Convention Center Transformation 2016.
Today, The RK Group is renowned for great catering, event décor, design and production, as well as services ranging from tent rentals to floral and ice sculpture design, entertainment production, and event-supporting marketing and creative services. The RK Group remains privately held and is diversified through a collection of wholly owned signature companies, including: Rosemary's Catering; Illusions Tents, Rentals & Event Designs; Flair Floral; CircaDMC; and The RKD Studio.
The RK Group is perhaps best known for Rosemary's Catering, which is continually committed to delivering food, beverage and operational excellence, whether at a small gathering or large banquet, and is known for its highly trained chefs, great food and unparalleled customer service. Last month, for example, Rosemary's Catering was involved with the Witte Museum's popular annual Game Dinner and San Antonio's Charity Ball, and this month event attendees can taste their work at Opening German, Respite Care's luncheon, The Zoo Ball, and TEDx, among many others. From its modest beginnings to becoming the flagship company for The RK Group, Rosemary's Catering also represents a multi-generational commitment to graciousness, hard work and the very best fare. Rosemary's Catering spans a wide range of cuisines from the most renowned chefs and culinary professionals, whether the menu calls for down-home comfort cooking to sophisticated global flavors.
Having shepherded the company's rapid growth and vertical integration of brands and service capabilities, The RK Group is now growing its presence in major metropolitan cities as it expands nationally to serve the needs of its large scale luxury brand and sporting event clients. In an effort to speed national growth plans, Mr. Kowalski and his partners have also recently:

Extended integrated operations to the DFW metro area to serve a whole new group of customers in North Texas
Established an integrated in-house design studio, entertainment-booking group and marketing arm to support their family of companies and clients
Launched a 'white label' culinary outsourcing business program that helps hotels, major employers and other hospitality providers
Fostered new logistical support capabilities to fuel intrastate and interstate capabilities with RK Xpress Transport
"We are rapidly growing our presence in metropolitan cities to serve the needs of our large scale corporate, sporting event and luxury brand clients, while expanding service offerings on a national level," explains Greg Kowalski, adding, "For example, we've recently expanded operations to the DFW metro area to serve a whole new group of customers in North Texas, and are excited to be building upon existing successes in San Antonio, Austin, Houston, and elsewhere "
"Our clients, whether they're first-time customers or people we've worked with for years over these many decades have learned that they can trust us to deliver and make their event the most successful it can be, and we're excited by the incredible opportunities that await The RK Group in the next 70 years," expresses Ken Holtzinger, Sr. VP at The RK Group.
The RK Group's Early Years:
Rosemary Kowalski built and established a highly successful catering business in the mid 20th Century, distinguishing herself as a business owner in an era when women-owned business and female entrepreneurship was exceedingly rare. A great deal of Rosemary's early success is attributable to her attitude, hard work and establishing a culture that thrives to this day – one focused on exceeding client expectations while striving for perfection and delivering for people on the most memorable days of their lives.
After successfully serving more than 90% of the VIP events in 112 pavilions at the 1968 HemisFair, in 1972, 'Catering by Rosemary' was awarded the exclusive food and beverage contract at the San Antonio Convention Center – a continuing tradition lasting at least 50 years – as the RK Culinary group was re-awarded the 10 year contract in 2015 at the newly renovated Henry B. González Convention Center Transformation 2016.
Over the years, Rosemary's great food, service and hospitality led to her serving three sitting U.S. Presidents, the Pope, Prince Charles and other Royalty, seven TX Governors, and numerous celebrities like Bob Hope, Grace Kelly, John Wayne, Robert Redford, and musicians such as Frank Sinatra, Johnny Cash, and Willie Nelson to name a few.
High-resolution media photos available by FTP, here: http://bit.ly/2eXRFbH
About: The RK Group (therkgroup.com) is a privately held leader in the culinary, events and hospitality industry that works with highly visible brands, companies and convention centers throughout the U.S. to design and produce multidimensional, interactive and integrated event programs. Through its signature family of brands, The RK Group is able to offer a one-stop planning solution that includes catering, event rentals, floral and branding decor, event design and technology, transportation, and destination management services. Possessing more than 70 years of expertise, The RK Group is diversified through their wholly owned signature companies: Rosemary's Catering; Illusions Tents, Rentals & Designs; Flair Floral; CircaDMC; The RKD Studio; and branded restaurants in Austin, Houston, San Antonio and elsewhere. The RK Group also operates at some of the nation's most distinguished event centers, hotel kitchens, and museums offering comprehensive and cost-effective solutions for events and celebrations of all sizes, including: corporate and fundraising galas, civic and social gatherings, weddings, sporting competitions and musical festivities, among many others.
About: Rosemary's Catering (RosemarysCatering.com) is South Texas' leader in catering, event and hospitality services since 1961, and has established seven decades of success by being the can-do, go-to partner people in the know count on for any occasion, all season long. Rosemary's Catering brings passion for creative cuisine and gracious service to any setting, for every occasion and every taste, and is the flagship brand of The RK Group. Established by founder Rosemary Kowalski, and continued today by two successive generations of culinary and event professionals, Rosemary's catering serves thousands of annual events making each truly extraordinary – from a family's garden wedding to society's most anticipated charitable galas.
About: Illusions Tents, Rentals & Event Designs (IllusionsRentals.com) provides distinctive, high quality event rentals and design services for corporate and social celebrations, offering the most complete and modern tenting and decor solutions for any event no matter the size or location. The company delivers quality, trendsetting furnishings appropriate for all of life's celebrations, possesses more than 30 years of design and solution expertise, and provides clients the most comprehensive selection of tents, furniture, flatware, china, linen, floral, sculptural, lighting and custom décor services to suit any occasion. Servicing the event, wedding, convention and hospitality industries, Illusions encompasses in-house event production and design facilities, is comprised by talented event consultants and designers who assure the highest level of customer service excellence while utilizing the latest technology to make any vision come to life, and is headquartered adjoining a 52,000 sq. ft. support facility in San Antonio, Texas.
About: The RK Culinary Group, LLC (RKIII) (RKculinarygroup.com) is a committed partner in ensuring every visitor enjoys the most memorable opportunities to meet, learn and play at San Antonio's Henry B. González Convention Center Transformation 2016, and for the city's continued growth as the premiere destination for convention visitors worldwide. RKIII is the exclusive catering and concessions provider at the HBGCC, awarded a decade-long contract in 2015, and contributes a diverse spectrum of event service expertise and restaurant-quality dining experiences for event attendees to serve every need and occasion. The RKIII service partnership is comprised by Greg Kowalski, President & CEO of Rosemary's Catering; Johnny Hernandez, founder of True Flavors, LLC; and Richard Ojeda, co-founder of Black Tie Affairs, Inc.
About: CircaDMC (CircaDMC.com) has specialized in destination management services for the hospitality and convention industries since 1990, and provides comprehensive destination management capabilities founded on deep market insights, relationships and client customization. The company provides planning, logistics, transportation, tours, themed events, meeting, reception and team building support services driven to deliver unforgettable experiences for clients at North American locations.
About: Flair Floral designers help clients dream in color and harvest beauty from around the world to cultivate the appropriate artistry for every event, bringing forth the lushness and aromas of great gardens to transform centerpieces into masterpieces and bouquets into cherished memories.
About: The RK Design Studio (therkdstudio.com) provides visual communication services, themed entertainment design, web and digital marketing services, communications and media relations services supporting event industry clients, corporate clients and brands affiliated with The RK Group of companies. The design studio specializes in visual, entertainment, technology and PR solutions for varied events and campaigns. The RKD Studio is located in the historic downtown St. Paul Square in close proximity to The RK Group headquarters, and comprises a creative and accomplished group of designers, entertainment production, digital marketing and communications professionals.