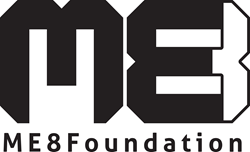 Indianapolis, IN (PRWEB) November 12, 2016
Indiana Pacers Guard Monta Ellis Teams Up with Local Kroger for Second Annual Turkey Giveaway
WHAT: On Tuesday, November 15, Indiana Pacers guard Monta Ellis will provide 300 turkeys for Thanksgiving to families in Indianapolis for the second year. This special giveaway is made possible through the work of Ellis' ME8Foundation and is hosted in partnership with The Kroger Co. Along with his family, Ellis will be onsite at the Kroger store located at 7101 E. 10th St. distributing turkeys and signing autographs during the event. Media are invited to attend.
WHO: Monta Ellis, Indiana Pacers guard
WHEN: Tuesday, November 15, 2016, 3:30 – 5:00 p.m.
WHERE: Kroger, 7101 E. 10th Street, Indianapolis, IN 46219
ABOUT: The ME8Foundation exists to strengthen the fabric of our community through philanthropic gifts in the areas of public service, education, preventive health, community development as well as broadening the awareness of issues that plague our community. For more information, visit http://www.me8foundation.org.
For more information or to confirm your attendance, contact Stacey Nickens at 901.831.7736 or shnickens(at)live(dot)com
###