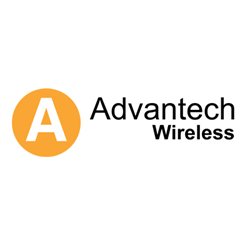 Montreal, CANADA (PRWEB) November 11, 2016
Advantech Wireless, a global leader for Satellite broadband communications solutions, announced today that it has delivered its Transcend™ 800 microwave systems to customers in Mexico and Chile. In Mexico these high-performance microwave systems are used for video distribution and contribution links. The frequency and power ranges of the Transcend™ line also satisfy the rigorous demands of a wireless internet service provider in Chile.
Advantech Wireless' equipment design, manufacturing and delivery processes pay close attention to our customer's needs, creating devices that are advanced in reliability, while simultaneously maintaining leadership in providing lower operational and support costs. "For our regional customers in LATAM we leverage our experience in delivering Video and IP based centric and networking equipment to provide a seamless integration and transition from legacy equipment to a state-of-the-art network," said Anderson Markiewicz, VP Sales LATAM & General Director of Advantech Wireless Brazil.
The Transcend™ 800 carries native Video, IP and TDM traffic, where traffic is combined directly in the radio frame. This is a critical feature for demanding customers because the typical alternative — encapsulating video & TDM traffic over Ethernet - has negative system and performance implications. The Transcend™ 800 Microwave Radio from Advantech Wireless is an affordable high capacity, high performance and flexible solution for demanding transmission, telecom and broadcast applications. It is available in either split-mount or all-indoor configurations and operates in RF bands ranging from 5 GHz to 42 GHz.
About Advantech Wireless
Advantech Wireless supports the critical need for High Throughput Satellite communications in a rapidly expanding digital environment. Our proven, low-cost, and highly reliable system solutions are meeting the ever-increasing need for high-bandwidth communications essential to military and government solutions, as well as cellular network providers, broadcasters, robust corporate networks, and security. We integrate award-winning research and development engineering into our designs. The result: custom solutions with lowest overall capital and operating costs, together with an unparalleled commitment to lead the industry in materials, design and reliability. Find out more about us at advantechwireless.com.