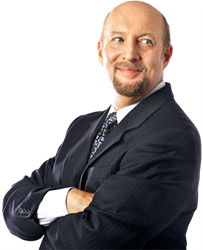 This decision upheld a prior ruling in 2015... this is uncharted territory that could end up silencing the retirees claims.
Queens, NY (PRWEB) November 14, 2016
The financial unraveling of the city of Detroit has set a major precedent for how cities deal with their finances in the face of bankruptcy. On October 3, 2016, a federal appeals court rejected claims set forth by city retirees that their pensions were unethically cut in order to help pull the city out of its bankruptcy, the largest in U.S. municipal history. Bruce Feinstein, Esq., a bankruptcy attorney in New York, has been following this chain of events for several years, looking into its proceedings and how they may affect future cases in New York.
According to an October 3, 2016 article by Reuters, the 6th U.S. Circuit Court of Appeals in Cincinnati decided that restoring the pension cuts would decimate Detroit's reorganization plan under its Chapter 9 bankruptcy. This helped the city cut through $7 billion of debt, and put an end to its 17-month bankruptcy in December 2014. In the eyes of the 2-1 majority vote, the potential harm that this would cause to the city's residents outweighed the harm done to the appellants whose pensions were slashed. Those affected would run the gamut from city businesses and employees to Detroit residents. It was a matter of siding with the lesser evil.
On the losing end of this decision were the pension holders. Thousands of Detroit retirees had their pensions cut by 4.5%, along with the end of cost-of-living increases and reduced insurance coverage. Pensions are funds into which money is added during an employee's employment that they can then draw from in retirement. In the case of Detroit, that money instead went to close a nearly $1.9 pension plan funding hole.
Mr. Feinstein explains how this ruling shows both sides of a bankruptcy, especially when it covers something as complex as a city. "This court said that the retiree's claims were equitable mootness, which is a legal term used to prevent bankruptcy reorganizations from being completely ruined," he explained. "Having a bankruptcy fall apart would harm both parties that agreed to it, making it impractical to grant relief to the appellant."
These pension cuts could have been worse if not for an $816 million fund set up by the city to offset the losses. The fund was financed by taxpayers and charities and is often referred to as the "Grand Bargain."
This is a mixed bag for those following the case, as it shows the importance with which the courts hold bankruptcy rulings, but also does so at the cost of city retirees. "This decision upheld a prior ruling in 2015, so the courts are staying steadfast in their decision to stand by the bankruptcy agreement and get the city of Detroit financially stable," says Mr. Feinstein. "However, there is also little history of applying equitable mootness in the case of a municipal bankruptcy, so this is uncharted territory that could end up silencing the retirees claims. We will watch this case to see fit the plaintiffs ask the court to reconsider the decision."
The Law Offices of Bruce Feinstein has nearly two decades of experience in bankruptcy law, helping clients and families resolve their issues and move forward with their lives. Visit bfeinsteinesq.com for more information or call (718) 514-9770 to reach the New York office.