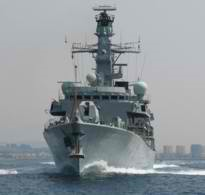 Raleigh, NC (PRWEB) November 14, 2016
Scientists say it is hard to know how likely it is that merchant seaman will eventually be diagnosed with malignant pleural mesothelioma, despite the fact that thousands of them were almost certainly exposed to asbestos. Surviving Mesothelioma explains why in a newly posted article. Click here to read it now.
Researchers with the environmental and risk sciences firm, Gradient, analyzed the data on asbestos exposure risk in merchant ships and it's relationship to pleural mesothelioma and found that the problem had been ignored for decades.
"We found that attention to the potential health risk of asbestos to merchant seamen began in the mid- to late- 1970s and early 1980s," write Dodge and Beck.
According to the report in Inhalation Toxicology, asbestos, the number one cause of mesothelioma, was used throughout both commercial and naval vessels beginning in the early 20th century.
"The fact that it can take decades after exposure for mesothelioma to develop means that thousands of people who worked as merchant seamen are potentially at risk for this incurable cancer and may not even be aware of it," says Alex Strauss, Managing Editor for Surviving Mesothelioma.
For a complete look at the findings and a better understanding of the potential mesothelioma risk among seamen and sailors, see Mesothelioma Risk Among Seaman and Sailors Still Hard to Quantify, now available on the Surviving Mesothelioma website.
For nearly ten years, Surviving Mesothelioma has brought readers the most important and ground-breaking news on the causes, diagnosis and treatment of mesothelioma. All Surviving Mesothelioma news is gathered and reported directly from the peer-reviewed medical literature. Written for patients and their loved ones, Surviving Mesothelioma news helps families make more informed decisions.