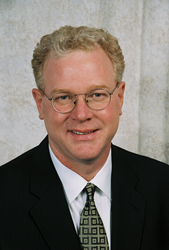 Looking at it from a public legal perspective, J-walking or speeding in your car would now be a felony.
Marine on St. Croix, Minnesota (PRWEB) November 16, 2016
Jon Henschen's most recent article featured November 11, 2016 on ThinkAdvisor, "The Chilling Effect of an Over-Zealous FINRA's Gibbeting," discusses the trend he's witnessed over the last few years, where issues previously either not on FINRA's radar or considered minor issues are now not only a big deal but potentially a career ender for financial advisors.
Henschen opens his discussion by comparing the medieval practice of gibbeting -- displaying the bodies of executed criminals in public to deter anyone from considering committing similar crimes – to FINRA's metaphorical gibbeting through FINRA BrokerCheck and the media. Issues previously either not on FINRA's radar or considered minor, are now potential career enders.
While pointing out that his intent is not to diminish the severity of legitimate wrongdoing such as embezzlement, forgery, churning or selling away, Henschen offers up a number of scenarios where FINRA's stepped up policing trickles down to the advisor. He notes, "Looking at it from a public legal perspective, J-walking or speeding in your car would now be a felony."
Henschen takes aim at Sen. Elizabeth Warren's statement in which she cited a February report by the National Bureau of Economic Research which, using BrokerCheck data, found that 12% of advisors have been accused of bad behavior and 7.7% have settled a claim or have been fined between 2005 and 2015.
However, Henschen's regular analysis of advisor compliance records to discern what is or is not problematic tells a different story. A sampling of compliance situations that, by recent FINRA standards, would likely qualify as "bad behavior" includes cases such as a broker-dealer paying off a smaller claim (which may be frivolous or motivated by an attempt to recoup market loss). A financial advisor who runs into credit issues that may arise from life events such as divorce, heath issues or adverse economic markets can result in a mark. Other issues resulting in a bad mark include termination from a broker-dealer, customer complaints that are dismissed, and single events resulting in multiple compliance marks.
Henschen touches on each of these issues and provides examples based on his compliance records review.
Henschen also discusses the DOL's impact on seasoned advisors as he observes that the additional paperwork and increasing numbers of rules and company policies imposed on advisors is leading many of them to seek an early retirement. A growing trend with our aging advisor force is that many advisors around the age of 60 who were once considering working until 65 or beyond are deciding to call it quits now.
To illustrate the point, the article offers up " An Advisor Job Description in Today's Heavy-handed FINRA Environment," which outlines a "brutally honest" picture of what life will be like for those new recruits thinking of entering the business.
The Help Wanted Ad concludes with, "This position will give you an outstanding opportunity to feel you are making positive changes for clients as you help them to buy their first home, finance their children's education and save toward a comfortable retirement. However, that will be overshadowed by regulators and the media, who will make you out to be an opportunistic crook, scalping your clients with high fees or even worse, commission products."
In concluding, Henschen notes that many in broker-dealer management miss the days of old when FINRA (back then, the NASD) was about working with the broker-dealer, consulting with them on how to comply and run their supervision efficiently to stay out of trouble. Now it's all about how to find infractions and impose fines on broker-dealers and advisors.
Read the full article at: http://henschenassoc.com/the-chilling-effect-of-an-over-zealous-finras-gibbeting/
Jon Henschen is President of Henschen & Associates, an independent broker-dealer recruiting firm located in Marine on St. Croix, Minnesota. With more than 20 years of industry experience, Jon is a staunch advocate for independent financial advisors, and is widely sought after by both reps and broker dealers for his expertise and advice on independent broker dealer topics. He is frequently published and quoted in a variety of industry publications, including ThinkAdvisor, Investment Advisor Magazine, Wealth Management Magazine, Financial Advisor IQ, Financial Advisor Magazine, Investment News and others.