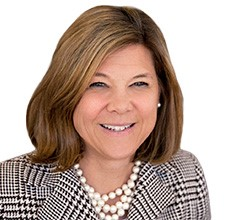 In order to deliver greater value and better outcomes in health care, we need to raise the bar on quality and safety and give patients the tools and information to be more engaged in their health and the care they receive.
Yardley, PA (PRWEB) November 14, 2016
The StayWell Company announced today the launch of a new patient engagement solution that powers patient-provider interactivity at all points of care across the patient's health care journey, to optimize outcomes and improve quality and safety. The new Krames Health Engagement Platform is powered by Doctella Smartlist technology, which emerged from industry-leading quality and safety research.
"In order to deliver greater value and better outcomes in health care, we need to raise the bar on quality and safety and give patients the tools and information to be more engaged in their health and the care they receive," said Nicole Latimer, President, StayWell. "For more than 40 years, Krames StayWell has been delivering interactive patient education and engagement solutions that address real-life needs, such as patient compliance and chronic conditions. The Krames Health Engagement Platform is a highly interactive, integrated solution that will power patient engagement and deliver measurable outcomes."
Effectively engaging patients and caregivers is essential to hospitals and health systems in new value-based payment models, because engagement — which can be fostered by interactive education, communications and positive feedback — can contribute to improved patient compliance and clinical outcomes. However, according to a 2015 study published in the journal Risk Management and Healthcare Policy, the percentage of patients who were not compliant with care plans ranged from 25-50 percent, depending on disease state, patient characteristics and insurance coverage.
The Krames Health Engagement Platform addresses this challenge by augmenting verbal instructions and print materials with state-of-the-art, customizable and interactive, multimedia tools that can be easily shared with family and caregivers. The platform is accessible anytime, anywhere. It facilitates open communication with clinical staff and allows for previously unavailable monitoring of patient behaviors and compliance.
For health care providers, the platform is designed to align with quality and value-based payment systems that focus on clinical outcomes and patient-centered care. The platform delivers improved patient satisfaction scores and helps providers manage costs by reducing last-minute surgical cancellations and readmissions. Features of the Krames Health Engagement Platform include:

Availability via mobile app or online;
Integration into all points of care across a health system;
EHR integration;
Easy monitoring of patient care plans and instructions;
Patient reminders and doctor communication delivered via text, mobile app or email;
Integration with custom patient education content and videos used by providers;
Secure, compliant, easy-to-implement cloud-based platform; and
Proven Doctella Smarlist technology and doctor-developed FAQs.
Doctella Smartlist technology originated from quality and safety checklist research performed by Peter Pronovost, MD, PhD, of Johns Hopkins University School of Medicine. It is a unique application of quality improvement science and physician-developed checklists delivered in an open, interactive content framework that maps the complete patient journey, including: patient preferences, shared decision making, education, care instructions, symptom tracking, beliefs, belonging, insights and patient reported outcomes and measures.
The Doctella Smartlist technology used in the Krames Health Engagement Platform has shown promising results for health systems. In an early clinical experience, one health system saw a 60 percent decrease in same-day surgery cancellations, a 57 percent decrease in emergency room visits, and 15 percent fewer phone calls to physician offices. The platform is immediately available to select hospitals, clinics and health systems.
StayWell is currently inviting health care organizations to sign up by December 31, 2016, to become part of the Krames Patient Engagement Collaborative, a group of like-minded organizations and health care leaders who are involved in patient engagement, technology, and physician-patient communication. Organizations that participate in the collaborative will have access to special networking opportunities, quarterly best-practice webinars, implementation support and more. For more information about the Krames Health Engagement Platform, or to join the collaborative, visit http://www.staywell.com/doctella.
Follow and participate in the conversation on Twitter: #MedicalErrors #PatientSafety #patientengagement #patientsafety #checklists #DoctellaChecklists #DigitalHealth #HealthApp
About StayWell
StayWell, a subsidiary of Merck & Co., Inc., Kenilworth, NJ, USA ("Merck"), is a health engagement company that helps its clients engage and educate people to improve health and business results. StayWell brings decades of experience working across the health care industry to design solutions that address its clients' evolving needs. StayWell fuses expertise in health engagement and the science of behavior change with an integrated portfolio of solutions and robust content assets to effectively engage people to make positive health care decisions. StayWell programs have received numerous top industry honors, including the C. Everett Koop National Health Award and the Web Health Award for health engagement programs. StayWell also has received URAC and NCQA accreditation for several of its programs. StayWell is headquartered in Yardley, Pennsylvania, and also has major locations in Salt Lake City, Utah, and St. Paul, Minn. To learn more, visit http://www.staywell.com.
About Doctella:
Doctella.com, by Patient Doctor Technologies, Inc. and creators of Doctella Smartlist technology, is based in Silicon Valley. The company provides a comprehensive patient-centered outcomes management platform to improve the culture, communication, and engagement between patients, families, and providers. Doctella was founded by Amer Haider, Dr. Peter Pronovost, and Dr. Adil Haider. The Doctella Smartlist app was developed by leading researchers from Johns Hopkins and at other leading institutions. The StayWell Company, LLC, is an investor in Doctella. Start your journey to better, safer care at http://www.doctella.com.
Media contact
Barbara Tabor, APR / 651-230-9192 / barbara(at)taborPR(dot)com