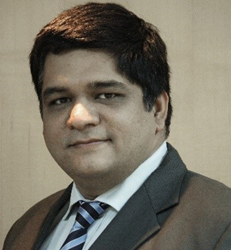 (PRWEB) November 14, 2016
Phronesis Partners, a global Research & Consulting company, announced the appointment of Ashish Nayyar as its SVP for Financial and Business Research practice. Ashish brings with him over 15 years of rich experience in Financial & Business Research outsourcing, Management Consulting and client development. He has an expertise in innovative client solutioning, assuring superlative quality delivery and establishing high performance teams. Ashish has built over 50 research teams for various large corporates, global private equity firms, top investment banks and many leading consulting firms across a range of functions such as corporate strategy, sales & marketing, procurement, deal sourcing, due diligence, portfolio monitoring and corporate finance, amongst others.
In his previous assignment as Director and Global Head of Private Equity & Corporate Research at Copal Amba- a Moody's Analytics company, serving it for over 8 years, Ashish was instrumental in establishing and driving growth in several new business lines for the organization. Prior to this, he was a founding member of Four-S Services, a boutique financial advisory firm. Ashish also played a key role in some of the critical projects relating to M&A, strategy, competitive/market intelligence, internal audits and investor relations while working with a major IT services provider in its corporate finance team during early years in his career.
At Phronesis, Ashish is responsible for expanding its world class, round-the-clock, robust & seamless delivery process and driving growth of Financial and Business Research practice across multiple clients segments including Professional services firms, Private Equity and Investment Banks amongst others.
About Phronesis Partners:
Phronesis Partners, one of the fastest growing research and consulting establishments globally, offers unique and actionable insights to deliver research & intelligence solutions for businesses. We take great pride in our solution-centric culture that drives client success by Simplifying Growth. At the heart of all our activities are bespoke project frameworks advanced by subject matter expertise, ensuring quality at source. A set of specialized databases, 24*7 work culture, highly qualified staff and management team weave together the right knowledge and resources to deliver business insights with direct strategic applicability.
For more information, please write to info(at)phronesis-partners(dot)com