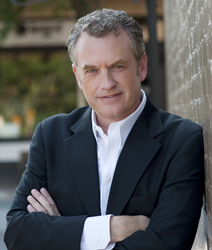 LookBookHQ solves a very real and costly problem for marketers – how to get more value from their investments in content marketing and channels.
SiriusDecisions Technology Exchange, Austin, TX and Toronto, Canada (PRWEB) November 15, 2016
LookBookHQ Inc., the Intelligent Content Platform for B2B marketers, today announced the appointment of Scott McNabb as SVP, Global Sales.
McNabb brings over 20 years of experience in all areas of revenue and profit generation for technology organizations. Before joining LookBookHQ, Scott was Global Vice President, Marketing Automation Systems for the Oracle Marketing Cloud, where he was responsible for the company's integrated MA sales and service functions globally. Prior to its acquisition by Oracle for nearly $1 billion, Scott was Area Vice President of marketing automation pioneer Eloqua, where he was integral in leading Eloqua's category creation as an enterprise SaaS company. Scott holds a Bachelor of Science Degree in Marketing and is a veteran of the United States Air Force where he served with distinction as a Fighter Weapons Academics Instructor.
"Scott is a sales leadership icon in our industry," says LookBookHQ Co-Founder and CEO Mark Opauszky. "An outstanding thinker, teacher and strategist, Scott's track record of building and mentoring global sales teams and his passion for helping clients connect marketing spend and tactics to revenue return will be instrumental in helping us take the company to the next level. We are grateful to have someone of Scott's caliber recognize the tremendous opportunity in our business and join us in our mission."
"LookBookHQ solves a very real and costly problem for marketers – how to get more value from their investments in content marketing and channels," says McNabb. "By making a simple change to how they deliver their content, LookBookHQ is helping marketing and sales organizations realize the promise of marketing automation. I'm excited to have the opportunity to drive the company's overall sales strategy, vision and revenue execution."
Scott McNabb's customer-obsessed focus is shared by recent talent addition and Eloqua alumna, Heather Foeh, who joined LookBookHQ in October as VP, Customer Experience. Heather brings a wealth of expertise in customer success, marketing and advocacy and a legacy of delighting clients at every stage of the customer lifecycle. Prior to joining LookBookHQ, Heather was VP, Customer Marketing and Advocacy at Vision Critical. Prior to that, she was Head of Culture and Customer Advocacy at Lattice Engines and Director of Customer Culture, Oracle. From 2008 to 2014, Heather held senior customer-focused roles first at Eloqua and then at Oracle.
Scott and Heather bring extraordinary talent and expertise to LookBookHQ's leadership team that, in addition to co-founders Mark Opauszky, CEO, and Nick Edouard, President & Chief Product Officer, includes seasoned marketing technology executives including Dwayne Walker, Chief Financial Officer, formerly VP of Finance at Achievers (acquired by Blackhawk Networks) and Elle Woulfe, VP of Marketing, who previously held senior demand generation roles at Eloqua and Lattice Engines.
In August 2016, LookBookHQ announced a $4 million USD round of Series A funding led by Edison Partners with participation from Hyde Park Venture Partners.
About LookBookHQ
LookBookHQ builds software that accelerates B2B purchase decisions. By delivering more of the content people need about you and your products or services whenever and wherever they click, the LookBookHQ Intelligent Content Platform helps marketing & sales organizations educate prospects and customers faster and more efficiently. With attention at a premium, we use Content Science™ to make it easier for the right people to get the right content when they need it – so that you drive revenue.
Make Every Moment Matter. Visit http://www.lookbookhq.com.