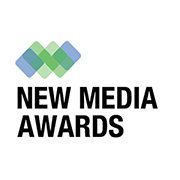 New York, NY (PRWEB) November 14, 2016
Today, the New Media Institute announced the winners of its 2016 New Media Awards. Websites, mobile applications and videos were recognized for achievements in new media communications.
"Entries this year were extremely impressive," stated Barbara Eber-Schmid, EVP at the New Media Institute. "Our judges made selections based on innovation, content, design, user-friendliness, how dynamic they are, and most importantly -- how well they serve their audience's needs. Awards recipients should be very proud of what they have accomplished.
You can browse the awards recipients here: http://www.newmediaawards.org/webawards/2016/web_awards_winners.html
About New Media Institute (NMI)
The New Media Institute is a research and fact finding organization whose mission is to improve public understanding of issues surrounding the Internet and new media communications, promotes best practices, covers new media news and publishes white papers on hot topics.