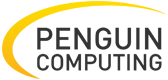 Salt Lake City, Utah (PRWEB) November 14, 2016
Penguin Computing, provider of high performance computing, enterprise data center and cloud solutions, today announced that the company has nine OCP-based supercomputers in the TOP500 revealed at SC16. All nine systems were procured by the U.S. Department of Energy to support the National Nuclear Security Administration's (NNSA) Advanced Simulation and Computing (ASC) mission of reliably managing the nation's nuclear stockpile, as well as other Laboratory computing programs.
"Tundra™ Extreme Scale Series takes Open Compute into the rarified air of HPC's highest levels of performance," said Sid Mair, Senior Vice President, Federal Systems Division, Penguin Computing. "Having nine systems in the TOP500 demonstrates that our Open Compute solution is scaling comparably to proprietary systems."
Two Penguin Computing systems, Quartz and Jade, are ranked 41st and 42nd respectively, and five additional systems are in the TOP100. Two other Penguin Computing systems are in the TOP200. The nine systems delivered to Lawrence Livermore (LLNL), Los Alamos (LANL) and Sandia (SNL) national labs are in order of performance: Quartz - 2.8 PFLOPS (Location: LLNL); ASC Jade - 2.8 PFLOPS (LLNL); Grizzly - 1.6 PFLOPS (LANL); ASC Ice - 1.2 PFLOPS (LANL); ASC Fire - 1.2 PFLOPS (LANL); ASC Serrano - 1.2 PFLOPS (SNL); ASC Cayenne - 1.2 PFLOPS (SNL); Dark Ghost - .8 PFLOPS (SNL); and Topaz - .8 PFLOPS (Penguin Computing).
The systems were procured under NNSA's Tri-Laboratory Commodity Technology Systems program, or CTS-1, to bolster computing for national security at Los Alamos, Sandia and Lawrence Livermore national laboratories. The resulting deployment of these supercomputing clusters is among world's largest Open Compute-based installations, a major validation of Penguin Computing's leadership in Open Compute high-performance computing architecture.
Visit https://www.top500.org/list/2016/11 for the TOP500. Learn more about Penguin Computing at booth #817 during SC16 exhibit hours.
About Penguin Computing
Penguin Computing is one of the largest private suppliers of enterprise and high performance computing solutions in North America and has built and operates the leading specialized public HPC cloud service Penguin Computing On-Demand (POD). Penguin Computing pioneers the design, engineering, integration and delivering of solutions that are based on open architectures and comprise non-proprietary components from a variety of vendors. Penguin Computing is also one of a limited number of authorized Open Compute Project (OCP) solution providers leveraging this Facebook-led initiative to bring the most efficient open data center solutions to a broader market, and has announced the Tundra product line which applies the benefits of OCP to high performance computing. Penguin Computing has systems installed with more than 2,500 customers in 40 countries across eight major vertical markets. Visit http://www.penguincomputing.com to learn more about the company and follow @PenguinHPC on Twitter.
Penguin Computing, Scyld ClusterWare, Scyld Insight, Scyld HCATM, Relion, Altus, Penguin Computing on Demand, POD, Tundra, Arctica and FrostByte are trademarks or registered trademarks of Penguin Computing, Inc.
Contact:
Phillip Bergman
Viewstream
845-728-3984
pbergman(at)viewstream.com