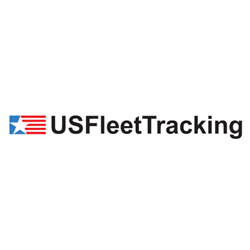 The problem is that those who have not upgraded to 3G GPS tracking within the next 25 days will lose connection completely.
Oklahoma City, Oklahoma (PRWEB) December 07, 2016
It's hard to believe how quickly time has gone by since AT&T officially announced that they were planning to shut down all 2G networks. This change has come as quite the shock to some people, and others have embraced it wholeheartedly as they know it gives them a chance to benefit from the new and improved networks. Why does this 2G shutdown matter so much? Well, the fact is that US Fleet Tracking's GPS tracking devices used to operate off of the 2G network, much like many cell phones did. The problem is that those who have not upgraded within the next 25 days will lose connection completely.
This is a reminder from US Fleet Tracking that all customers currently still using 2G network GPS tracking devices will need to upgrade to the 3G network prior to December 31, 2016 to be "in the clear." US Fleet Tracking is working with customers on this transition by offering a few upgrade deals. You can either upgrade to any 3G device and get $100 off per device or upgrade for free to any 3G device with a 2 year agreement. Please click here for further details about these offers.
One may wonder just how much better 3G GPS tracking network is compared to the old 2G network. AT&T has explained that the newer, 3G advanced networks allow for GPS tracking features like real-time streaming and driver dash cameras for fleet trucks to function much better. The 3G network can support more radio technologies making it a smoother operating system and allows for instant data rather than customers having to wait several minutes for information to stream through.
When time is money, speed makes all the difference in the world! If upgrading to 3G GPS tracking is still in the forecast for any fleet companies out there, but there's uncertainty about which devices would be right for various fleet vehicles, please feel free to contact US Fleet Tracking for support.
To view US Fleet Tracking's list of upgraded GPS tracking devices, please click here.