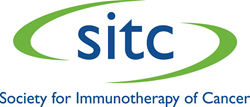 "SITC is taking the lead in uniting key stakeholders in the field to address the critical issues and challenges associated with assessing the value of this unique therapeutic modality in order to ensure that all patients have access to high-quality care."
National Harbor, Md. (PRWEB) November 14, 2016
The national dialogue on the rising cost of cancer care was brought to the forefront in yesterday's Value of Cancer Immunotherapy Summit at the Society for Immunotherapy of Cancer's (SITC) 31st Annual Meeting. Organized in collaboration with the American Society for Clinical Oncology (ASCO) and with over 1500 registrants, this groundbreaking summit united academic physicians, industry professionals, health economists, third-party payors, and patients, to discuss critical issues surrounding the value proposition for cancer immunotherapy.
In the opening presentation, past ASCO President and program organizer Peter Yu, MD, FACP, FASCO emphasized that there is a great concern about the growing cost of cancer care within the oncology community. Although novel agents and innovative technologies bring new hope to patients, there is a need to evaluate therapeutic options based on their overall value to better inform shared decision making during treatment planning.
In recent years, the dramatic rise in the cost of treating cancer has been a subject of intense discussion and debate among members of the oncology healthcare community. In addition to limiting access to novel therapies, the prohibitively high costs patients face when offered certain treatments can severely reduce their quality of life and may affect decisions to continue therapy. There has therefore been a nationwide momentum to evaluate therapeutic strategies based on their overall value, which takes into account a variety of measures that go beyond financial costs to include expected clinical outcomes, potential side effects, and impact on patients' quality of life. However, current frameworks designed to measure the value of cancer care have not fully considered the distinct aspects of cancer immunotherapies, leading to uncertainty about their true value.
Immune-based cancer treatments, which work in very different ways from traditional cytotoxic and targeted therapies, have profoundly changed the therapeutic landscape for patients during the past decade. Due to their ability to boost or empower the patient's own immune system to recognize and eliminate cancer cells, immunotherapies have achieved remarkably durable clinical responses with manageable side effects.
"Cancer immunotherapies are allowing us to envision a world in which cancer is not considered a fatal disease, but rather a chronic - or even a curable - one," said Howard L. Kaufman, MD, FACS, program organizer and SITC President. "SITC is taking the lead in uniting key stakeholders in the field to address the critical issues and challenges associated with assessing the value of this unique therapeutic modality in order to ensure that all patients have access to high-quality care."
The first session of yesterday's summit, focused on current value models, economic outcomes, and patient perspectives of value, provided both an overview of the current value models and a discussion of the weaknesses of these models that prevent an accurate assessment of the value of cancer immunotherapeutic agents. The session participants also identified gaps in current value frameworks. A highlight from this session included a presentation on patient perspectives from Steven Silverstein, MBA, chairman of the board for the Melanoma Research Foundation. As a stage IV melanoma survivor who experienced a complete response after receiving IL-2 therapy 13 years ago, Mr. Silverstein's presentation illustrated the importance of incorporating patient perspectives to define and prioritize various metrics of value. Moreover, he also emphasized the need to consider the value of cancer immunotherapy based on the societal benefits gained from the increasing number of patients who are surviving long-term despite initial diagnoses of advanced malignancy. In the second session of this program, payor and industry perspectives were provided followed by a presentation on the role of predictive biomarkers to guide patient selection. Both sessions concluded with an expert panel discussion to engage the audience in the dialogue surrounding current challenges and future directions to develop the value proposition for cancer immunotherapy.
SITC is uniquely positioned to lead the charge to define the value of cancer immunotherapy by bringing together key stakeholders, including representatives from academia, pharmaceutical and biotech industries, regulatory agencies, third-party payors, and patient advocacy groups, to weigh in on this vital discussion. Building on the outcomes of this summit, SITC will publish a white paper focused on optimizing the value framework for cancer to reflect the outcomes of this summit.
To learn more about this initiative and to gain access to meeting archives including live recordings of the Value Summit presentations, please visit: http://www.sitcancer.org/2016.
ABOUT SITC
Established in 1984, the Society for Immunotherapy of Cancer (SITC) is a non-profit organization of medical professionals dedicated to improving cancer patient outcomes by advancing the development, science and application of cancer immunotherapy and tumor immunology. SITC is comprised of influential basic and translational scientists, practitioners, healthcare professionals, government leaders and industry professionals around the globe. Through educational initiatives that foster scientific exchange and collaboration among leaders in the field, SITC aims to one day make the word "cure" a reality for cancer patients everywhere. Learn more about SITC, our educational offerings and other resources at sitcancer.org and follow us on Twitter, LinkedIn, Facebook and YouTube.